The other day, I went to Yakushima to see the oldest Yakusugi. Yakushima is located south to Kagoshima mainland and this is the very place which I've wanted to visit.
This island is small enough for us to see around in a day. "Mononokehime" by Studio Ghibli is set in the island.
"A legend of Jomonsugi"
Legend has it said that a person who has experienced to a great extent "will be invited by Jomonsugi."
Actually I wasn't invited by such a spiritual cedar.
I climbed up a steep mountain because I wanted to visit Jomonsugi.
It was 21km to go and return.
I departed at 4:00 am.
I took some buses toward the foot of Jomonsugi.
I didn't hire a guide because I wanted to climb at my own pace to take pictures and videos.
I arrived at the foot at 6:30.
The starting point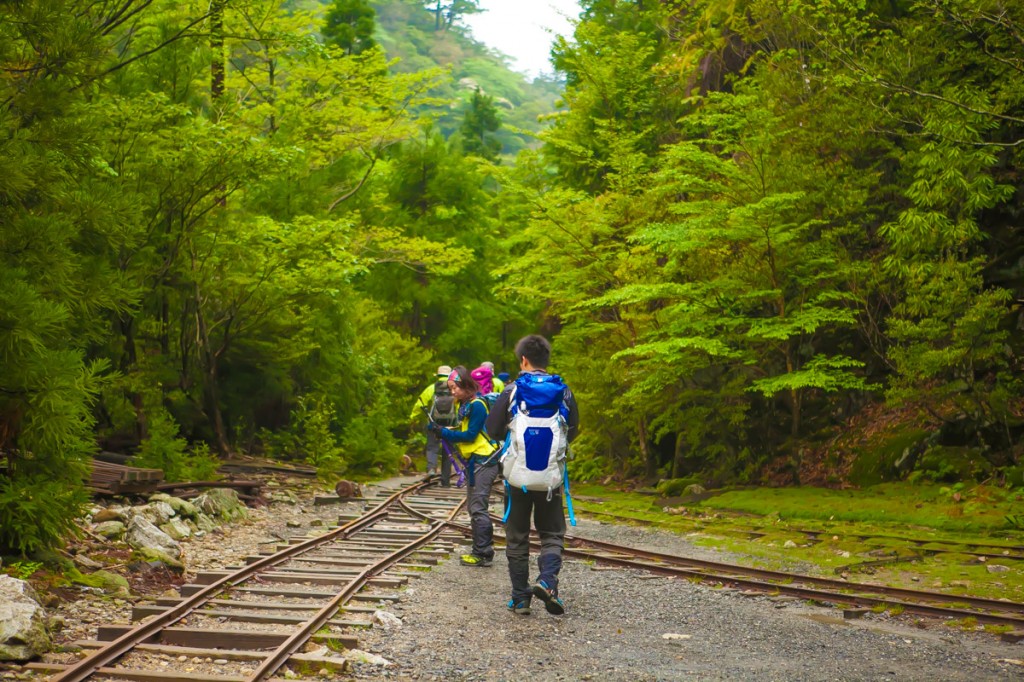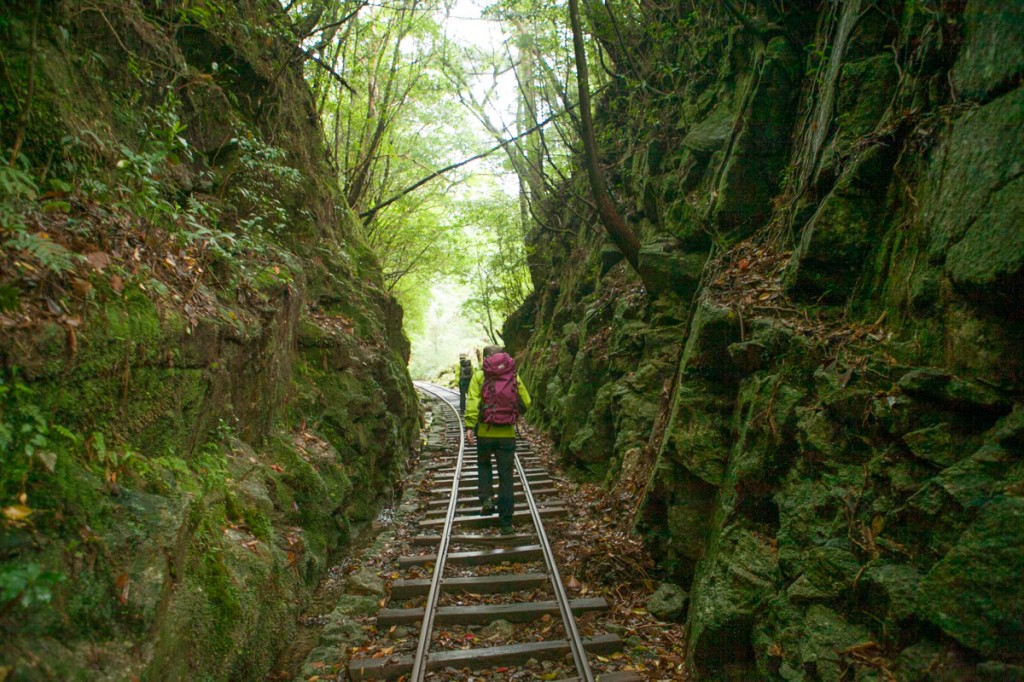 At first, I spent two hours walking straight on a track rail.
On the way I found a scary bridge.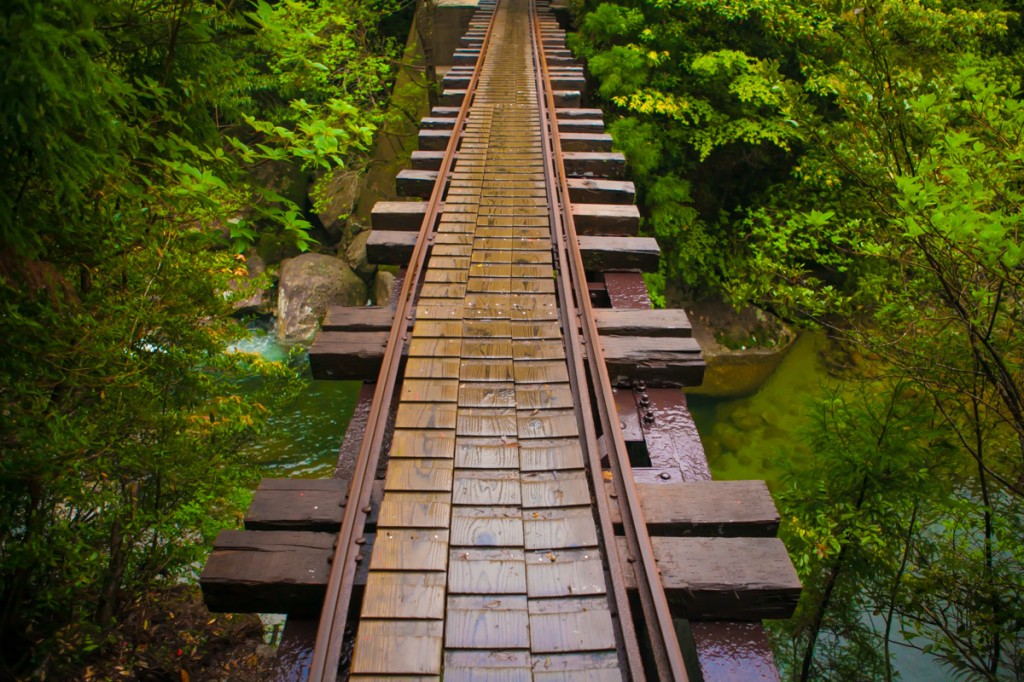 There was no handrail on either side of the bridge.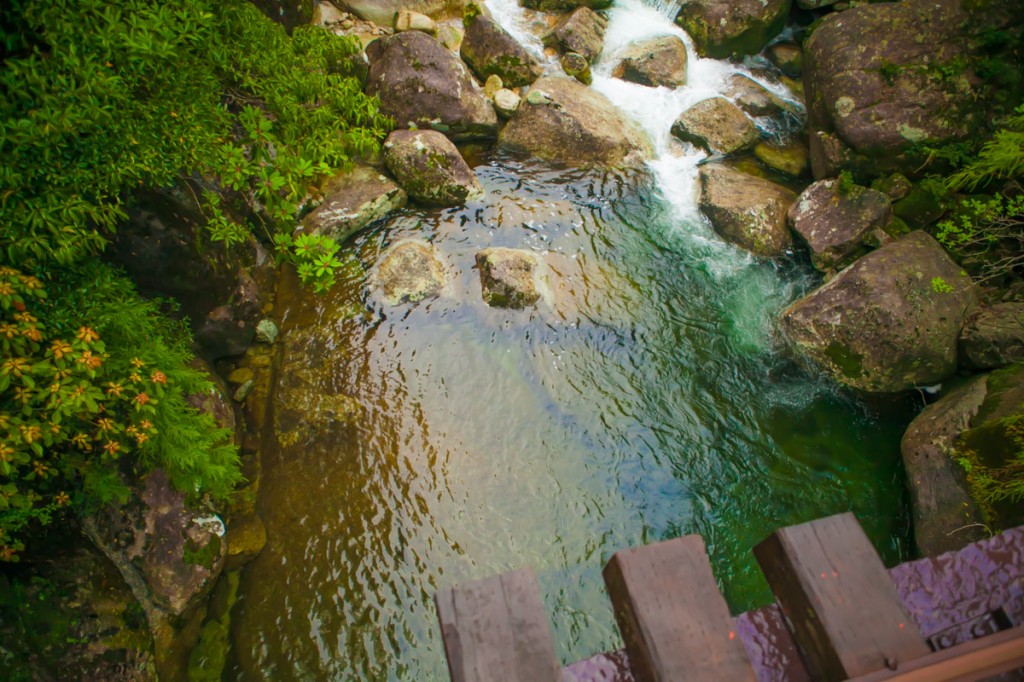 If we miss our step, we fall down.
However, you can depend on it that a guide will support you when you go for the first time.
Go farther and farther.
Around a resting place on the way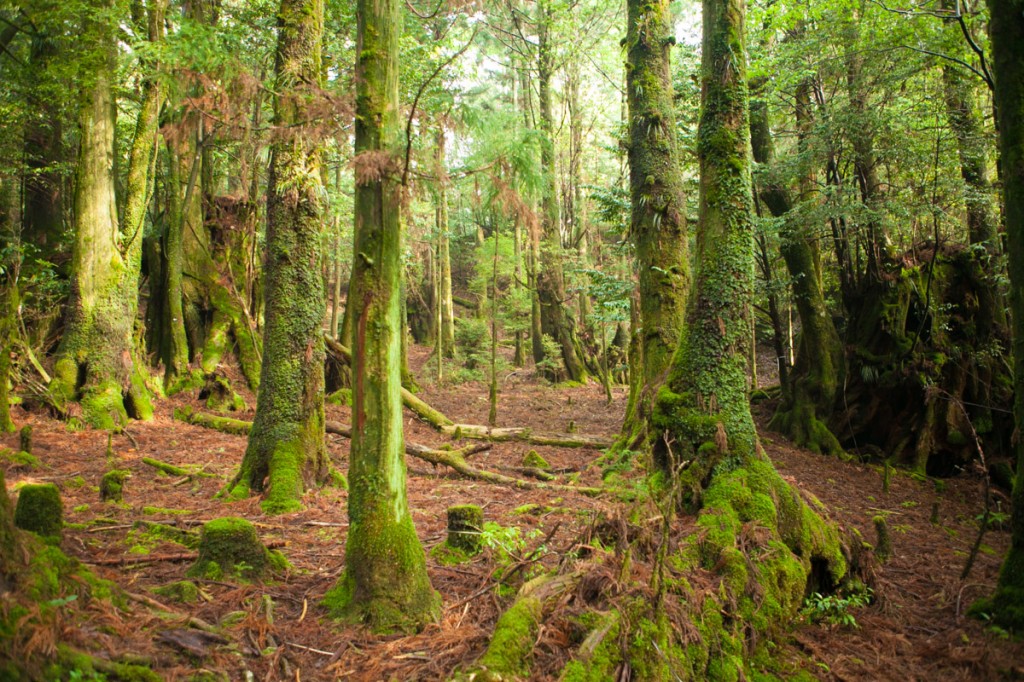 Too many mosses grow on Yakusugi.
It rains 300 days a year.
That's why mosses have been growing since hundreds of years ago.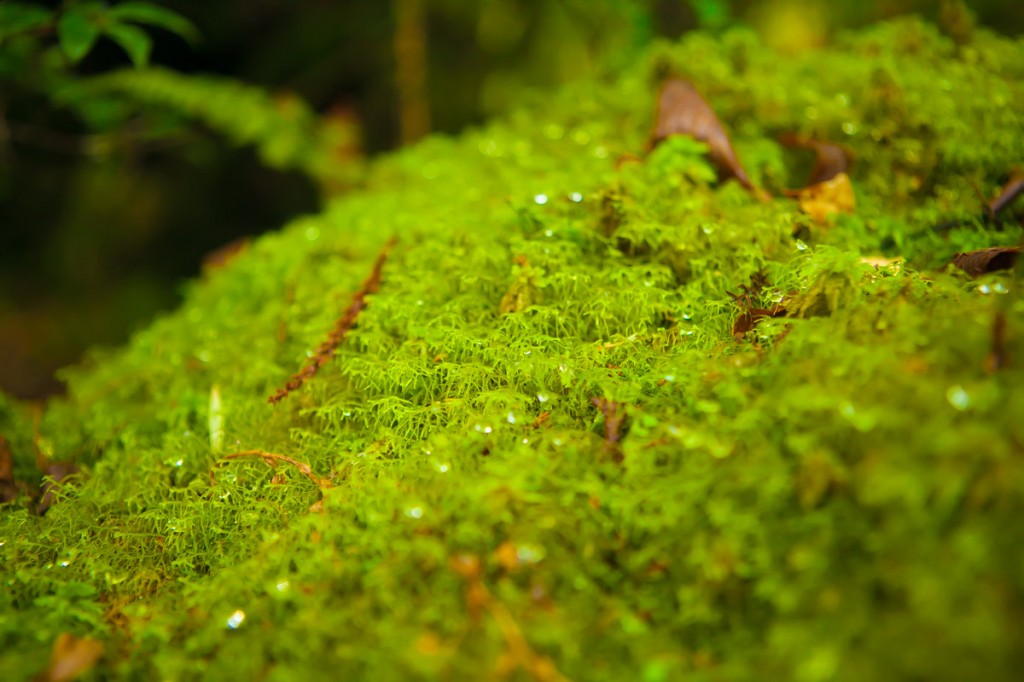 On the way I crossed some bridges and I felt comfortable.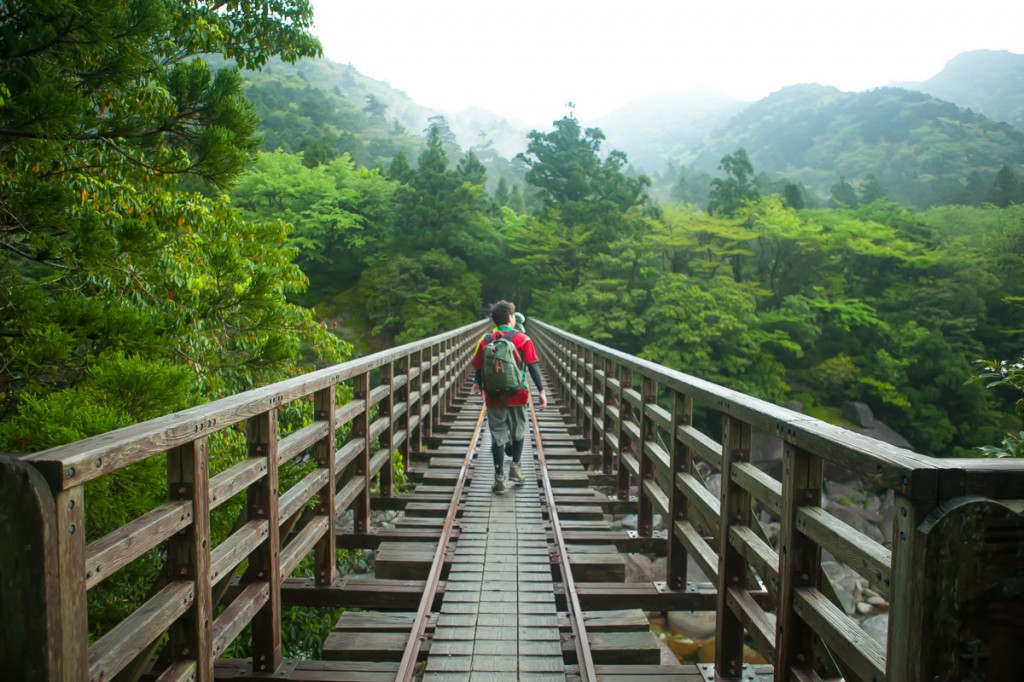 I felt as if Kodama in Mononokehime would show up at any moment around here.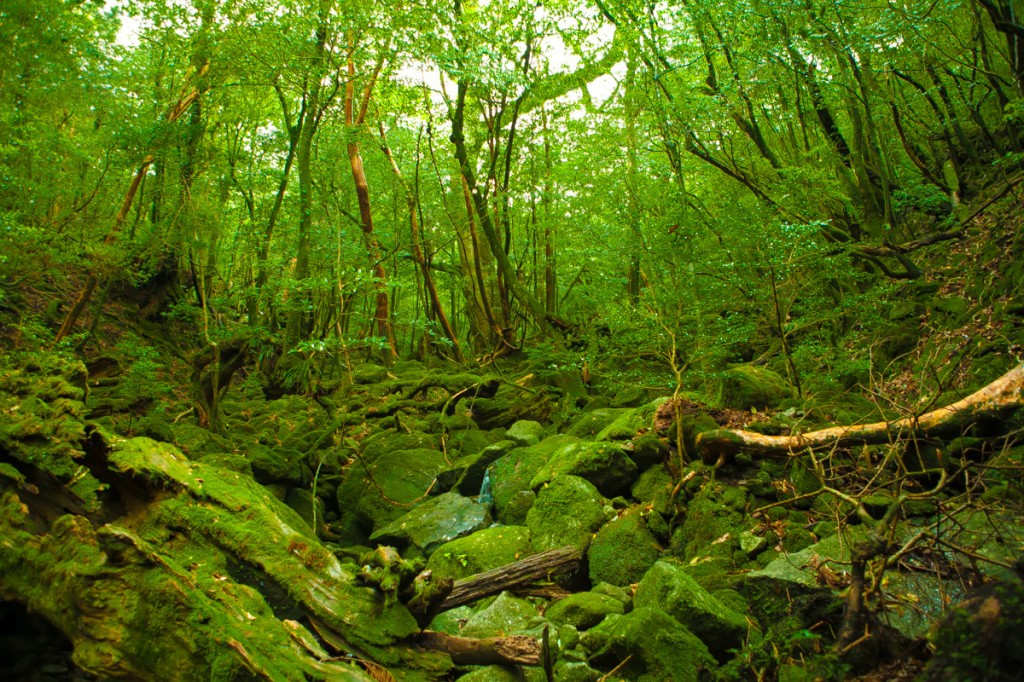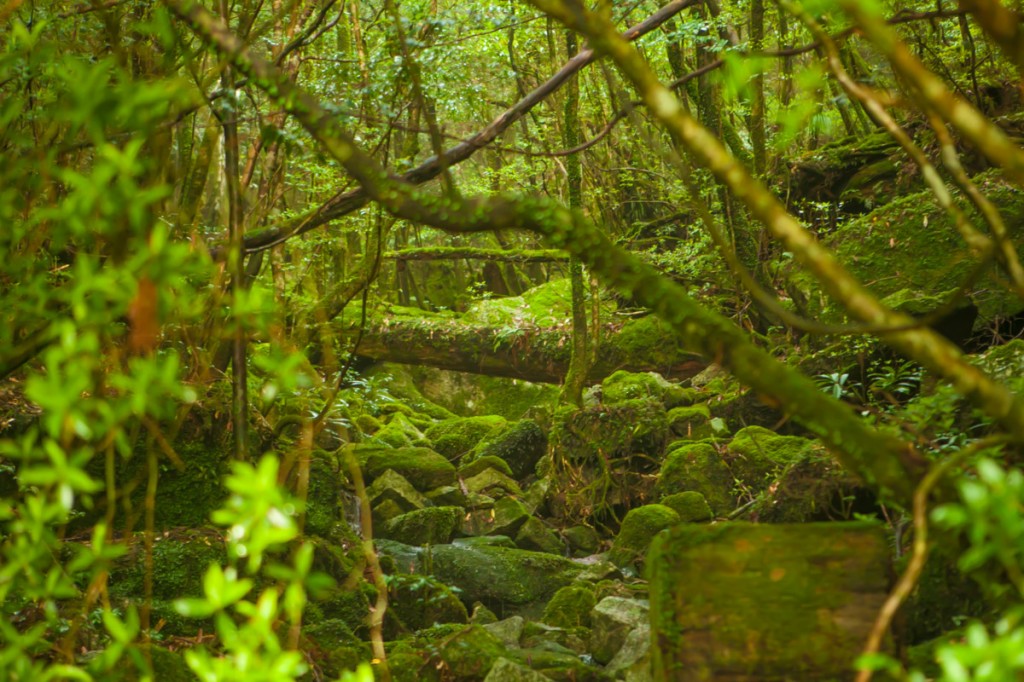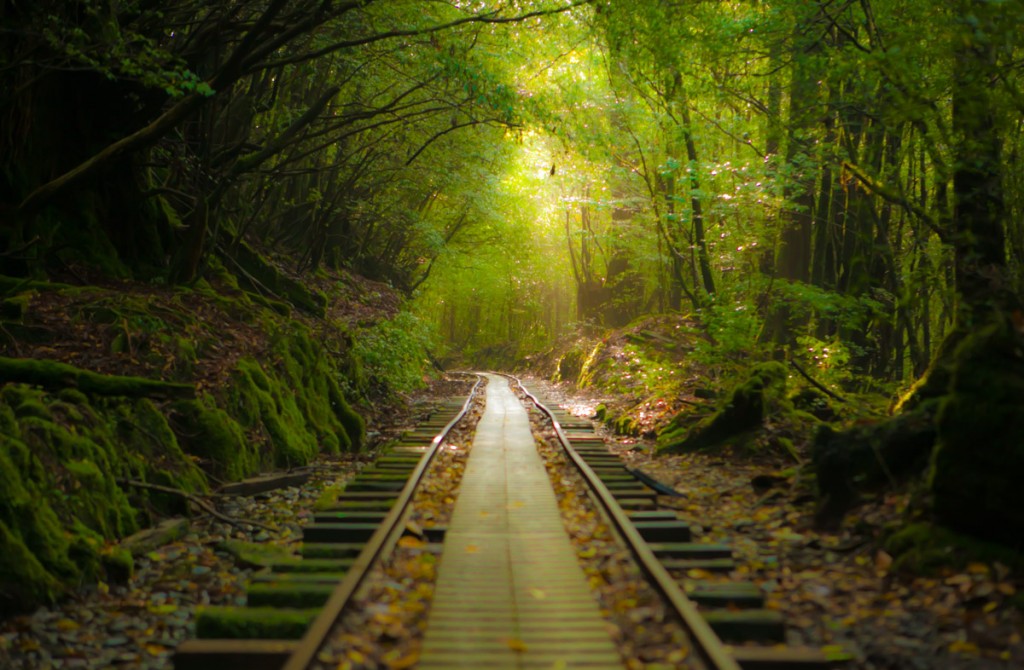 It was magical because of sunrise and dews.
I felt my heart was being purified.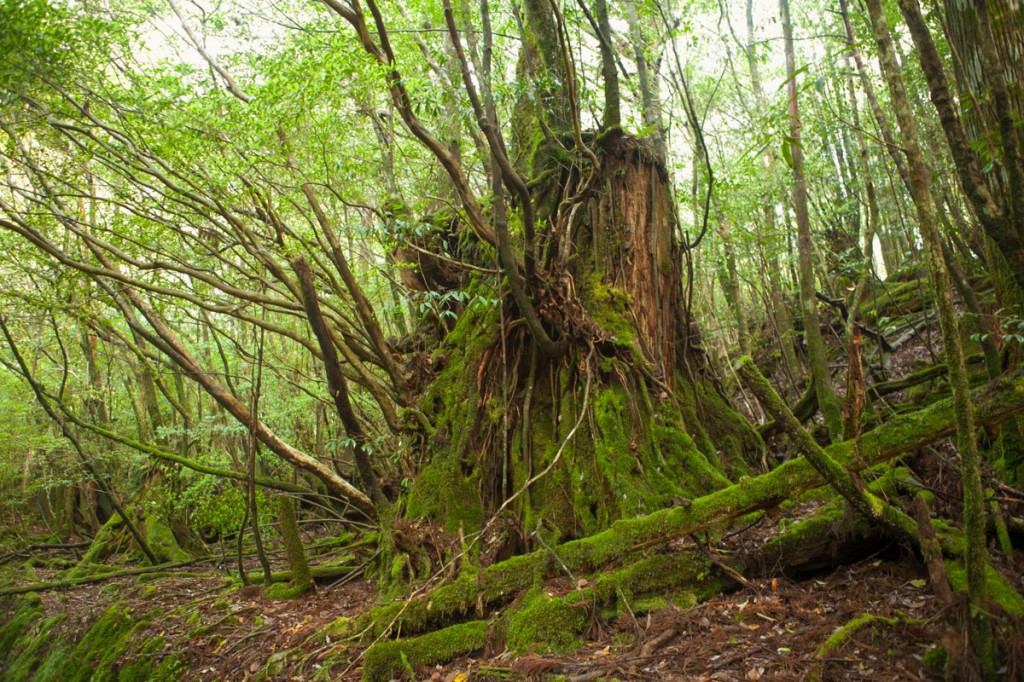 I was overwhelmed how long Yakusugi exists.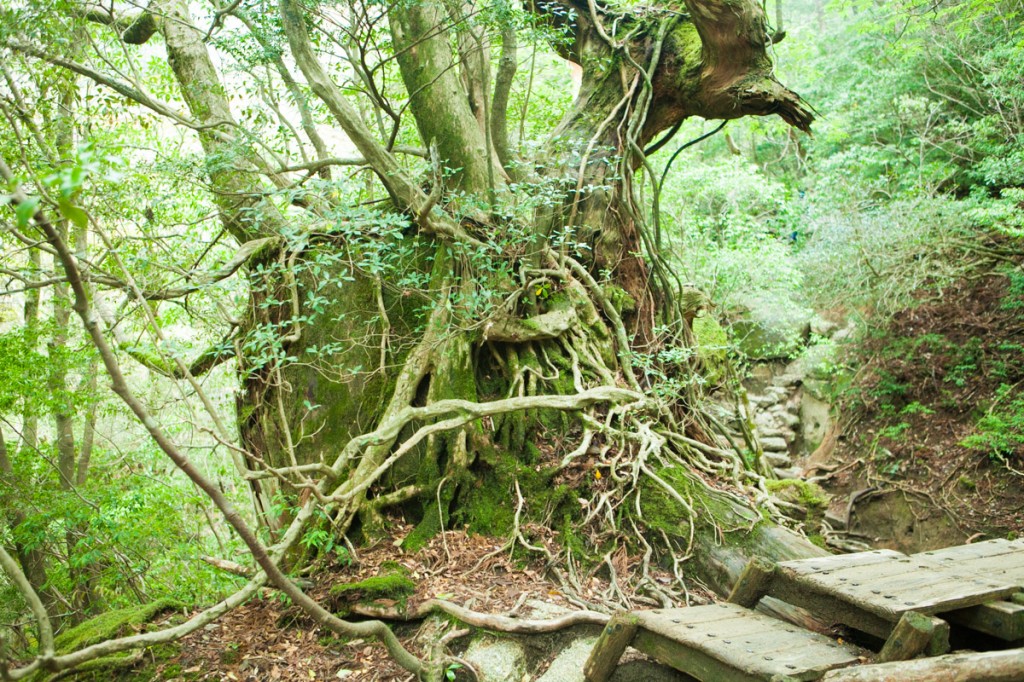 Yakusugi was trying to catch a big rock.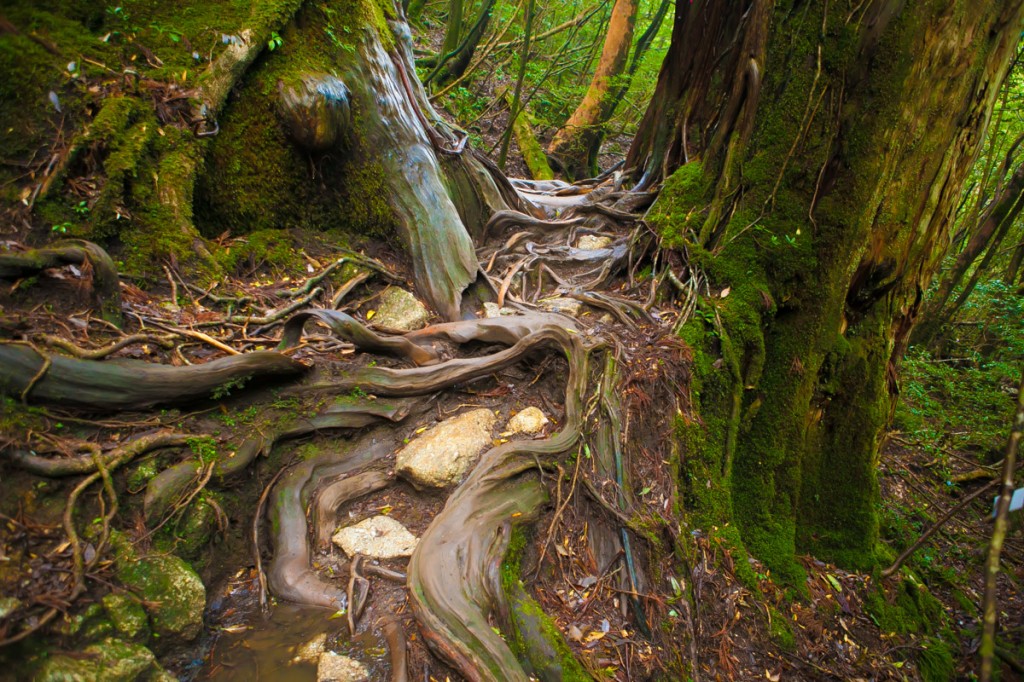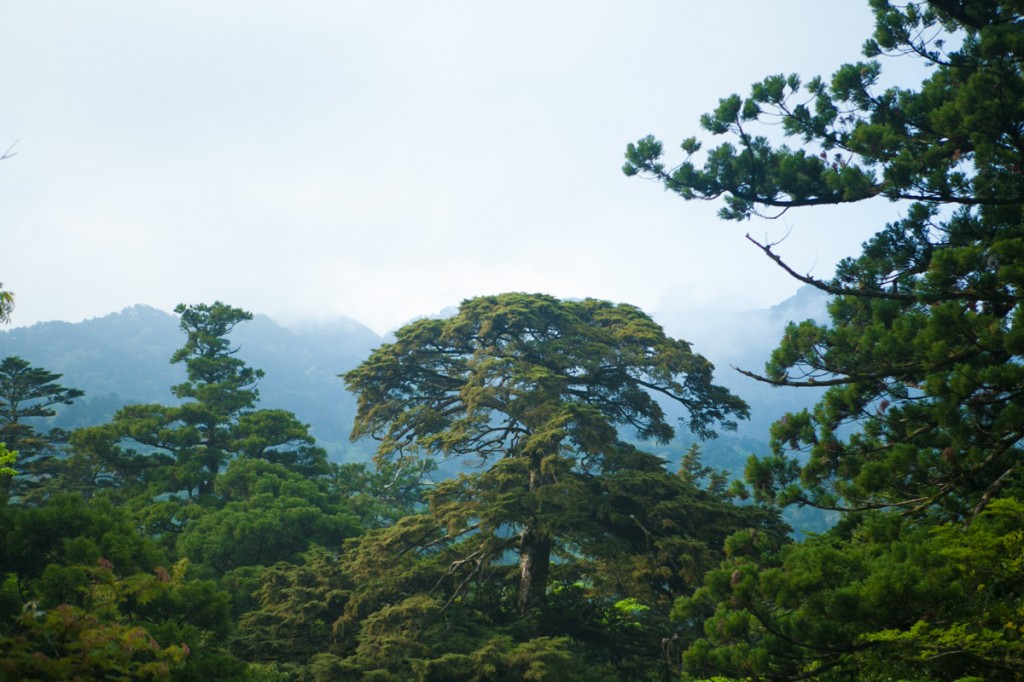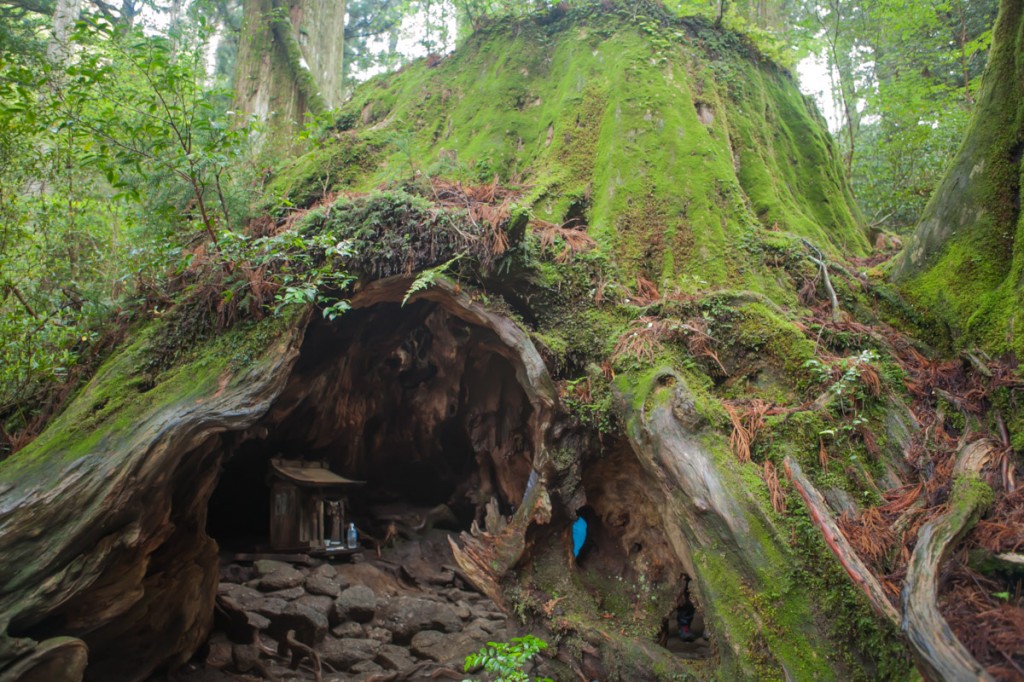 Wilson Roots
It is said that Hideyoshi Taiko had his servants cut it.
It is also said that if this Yakusugi were alive, it would be bigger than Jomonsugi.
There is room for about ten adults inside.
Finally I arrived….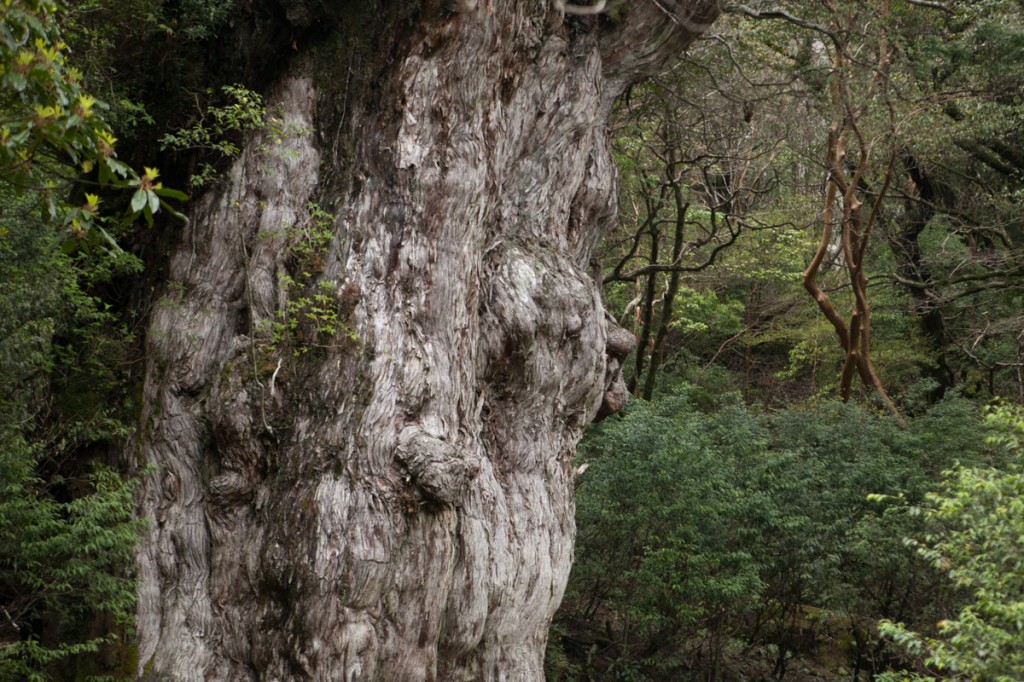 Jomonsugi
It lives to be 7200 years old.
On my trip to Yakushima was over too quickly.
I heard the trees we always see were planted in the 30th year of the Showa era. They are not natural but artificial.
Now this is a big problem. I saw nature with my own eyes for the first time and I was really surprised how long nature exists.
how long nature exists/ how strong Mother Nature is
This trip brought me to make a big decision.