Let me introduce something of a hidden way of eating Yakiniku.
In Japan, we usually go out for eating Yakiniku when we give ourselves a reward.
The history of Yakiniku
In the Meiji period, Yakiniku started as a custom of eating sliced beef in Japan.
This custom was rare not only in Japan but also in the world.
The custom of grilling meat directly was unique in the world.
This portable clay stove is peculiar to Japan.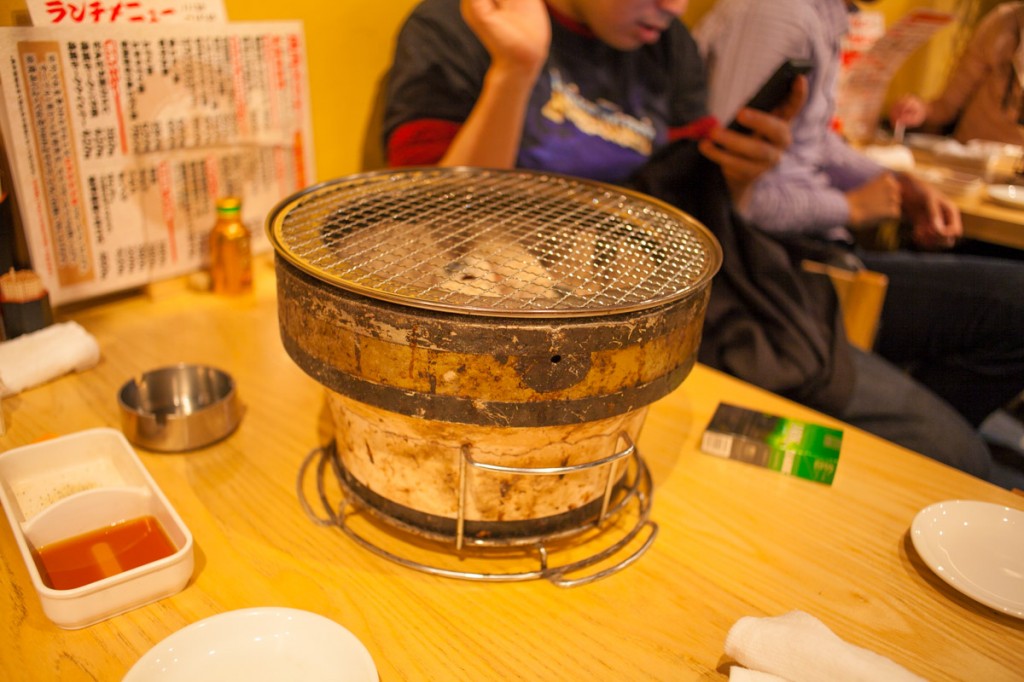 On the top of a stove, there is a duster to catch much smoke which comes when we grill meat.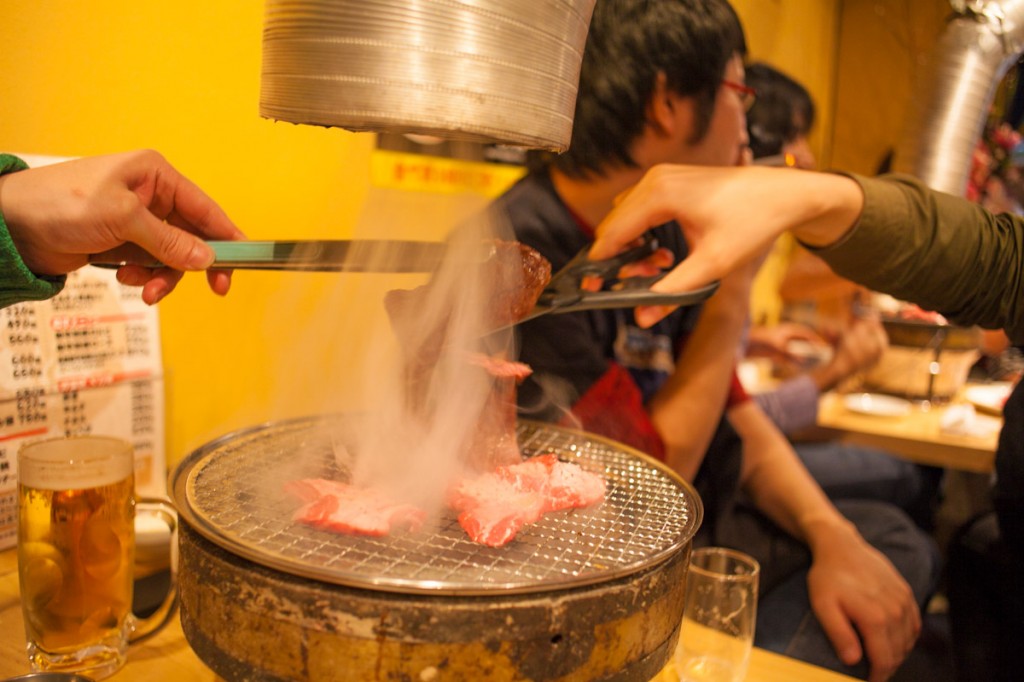 Yakiniku is rich in B1 and we will get cheerful by eating it when we are lack in cheer.
In Japan, when fire gets strong, we make it weaker with something.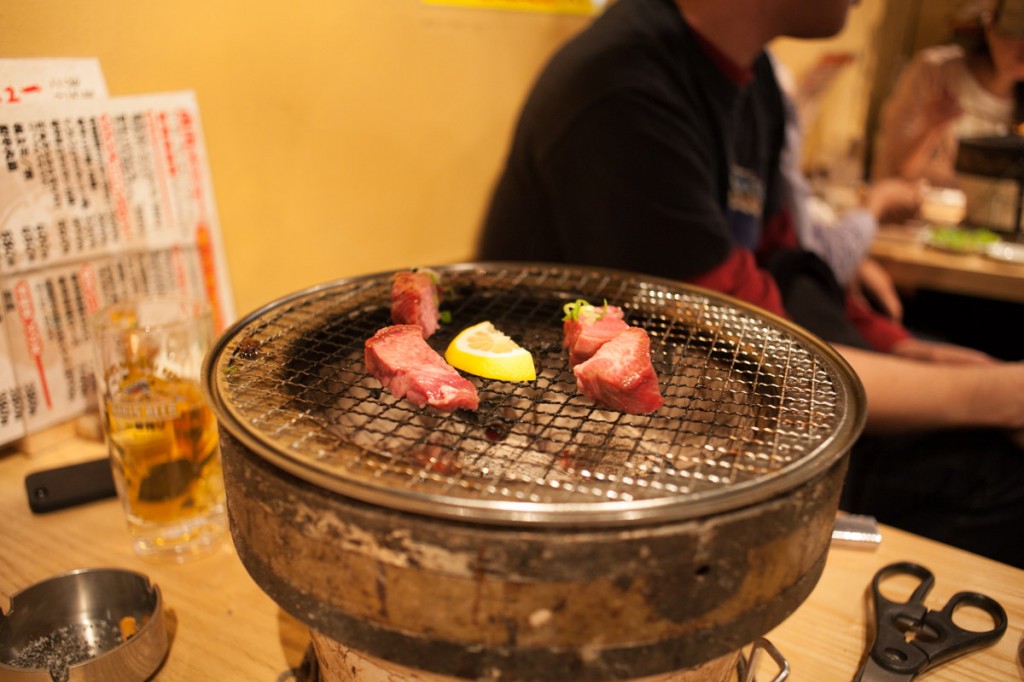 Are you surprised?
Lemon or ice with a dish
Ice is most common which comes with a meat dish.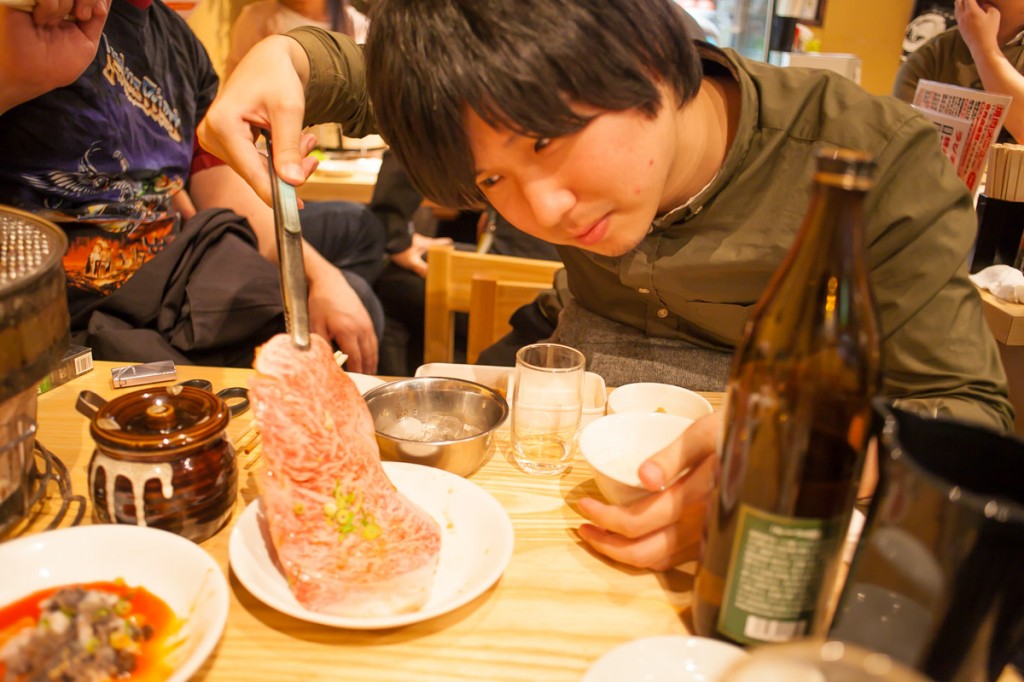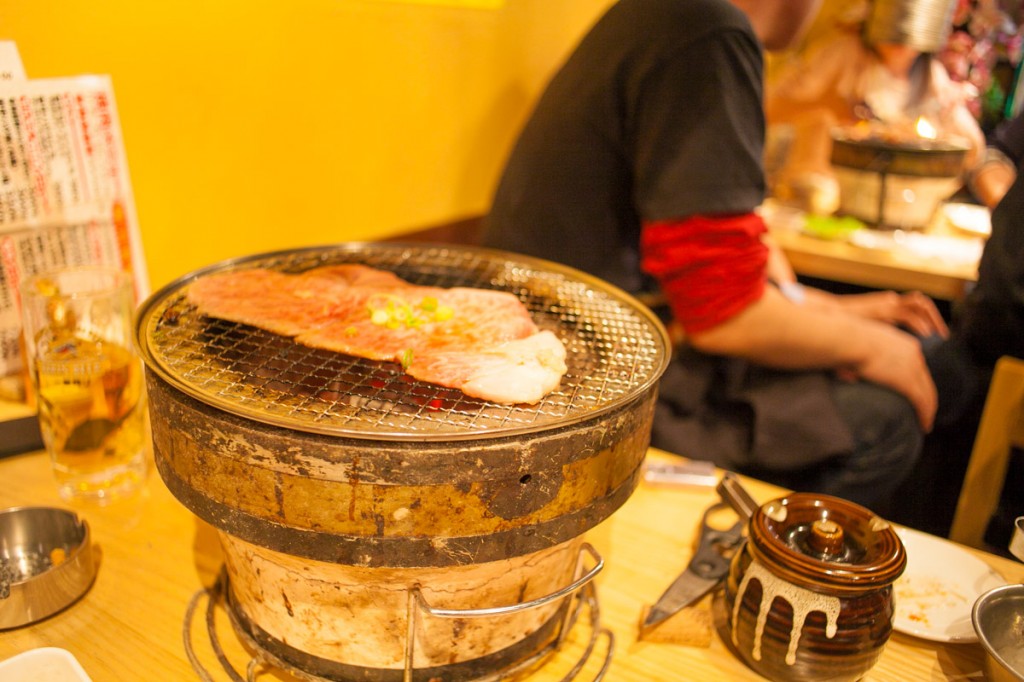 Today I went to "Kuroichi" and this is by far the best Yakiniku restaurant that I've been for a while.
This is really cheap and delicious.
One plate of meat is from about 300 yen.
This plate is as cheap as one in Izakaya.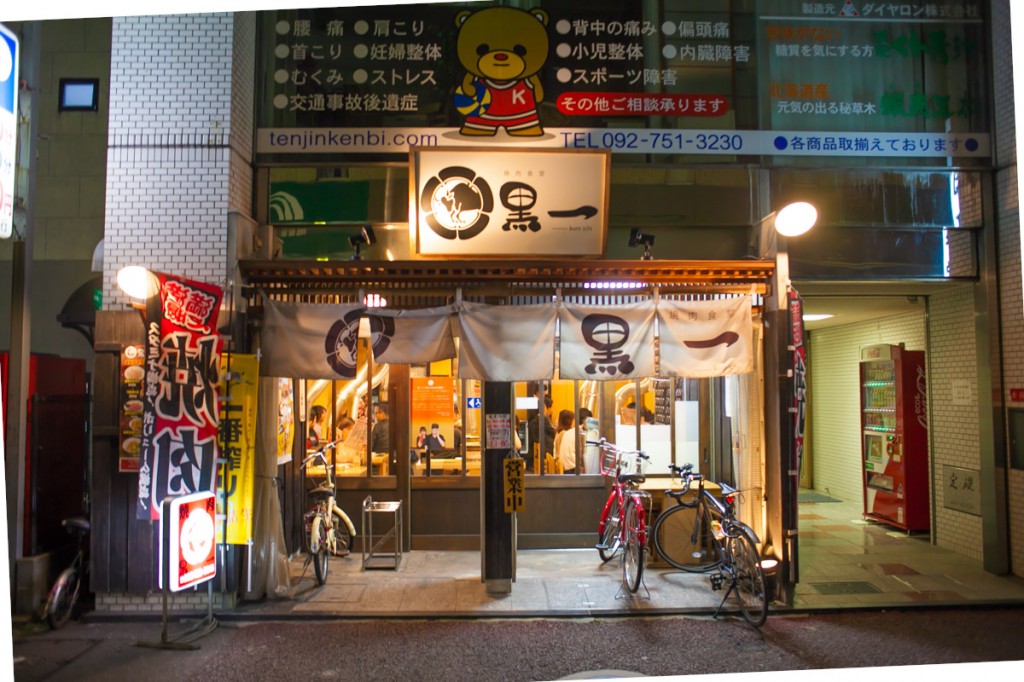 Information
場所:福岡県福岡市中央区天神1-15-32 天神MTビル 1F
営業時間:11:30〜14:00
17:00~24:00(L.O.23:30)