As i wrote before me, Sara and Kazu went to an owl cafe in Osaka on Christmas eve. There seems to be two in Osaka as far as i know, one in Tenjinbashi called "Owl family" and the one we went to in Dotonbori called "Lucky owl". You get one drink, like tea, bear or juice and can stay for an hour for 1000 yen.
Here's a picture spam with owls and some other stuff from Osaka!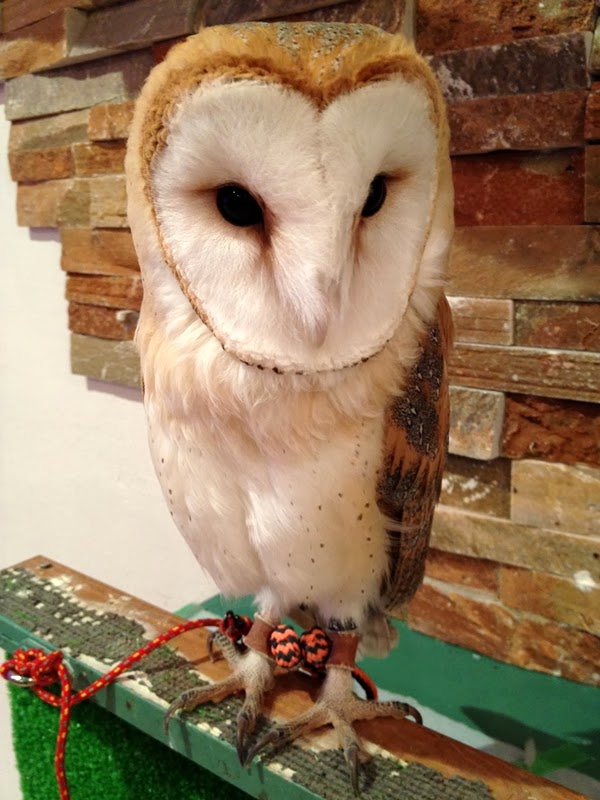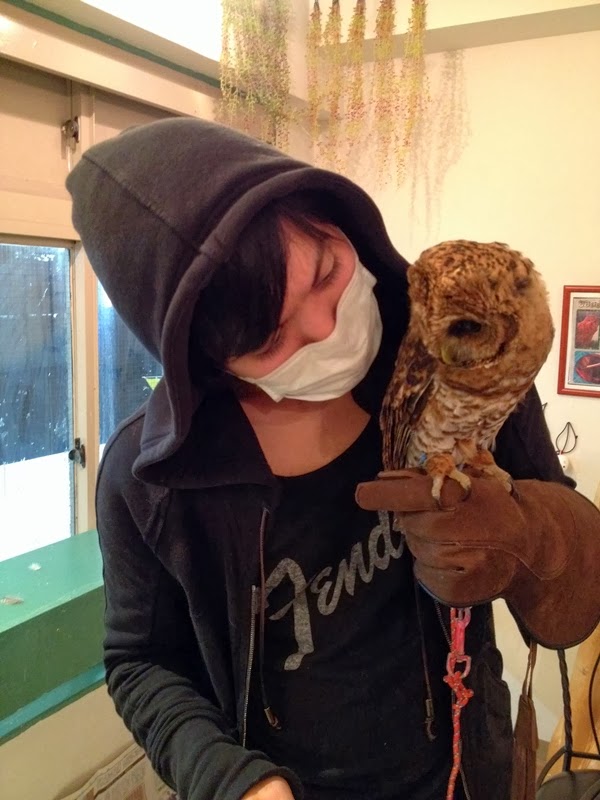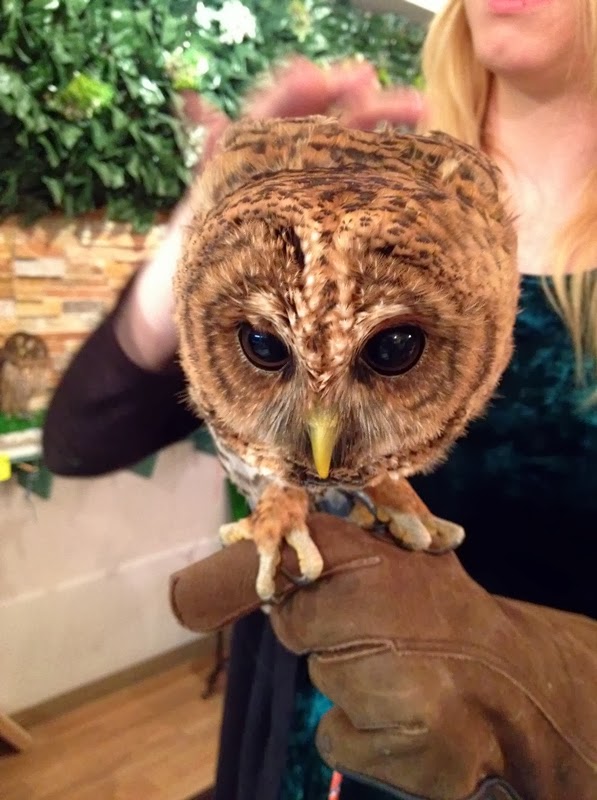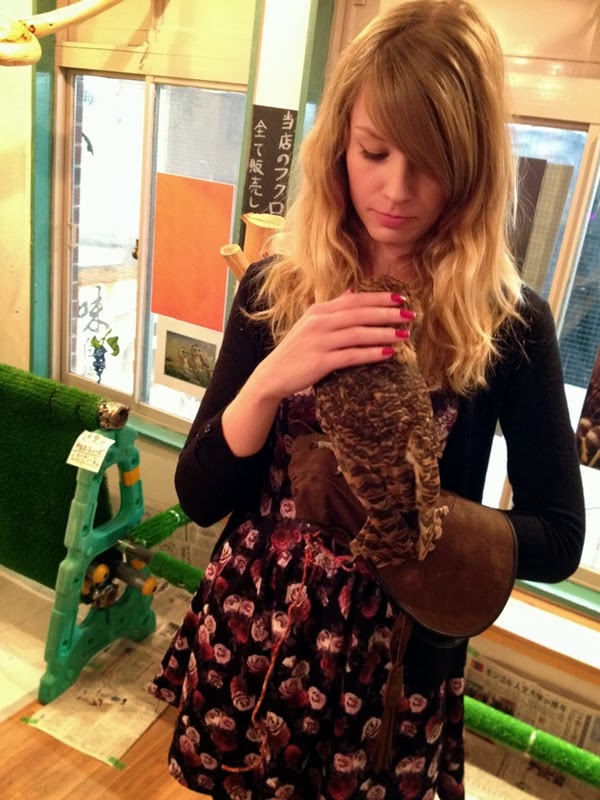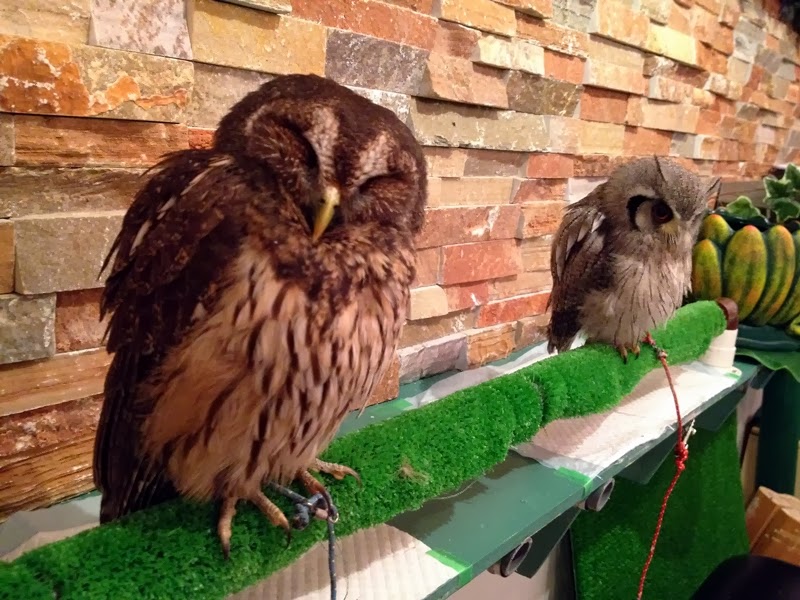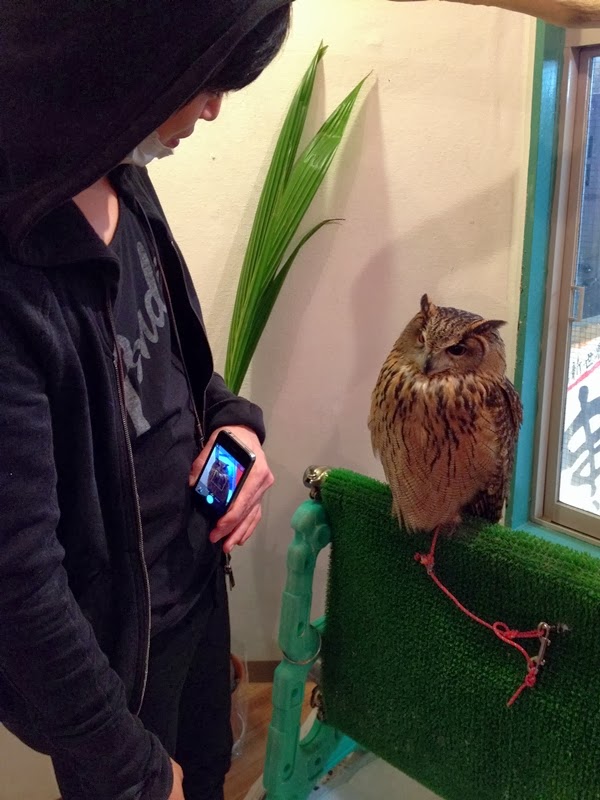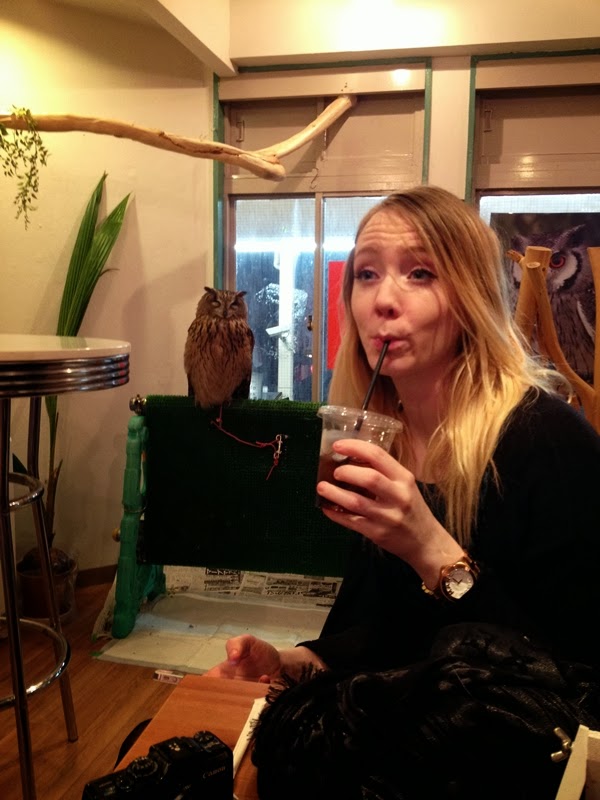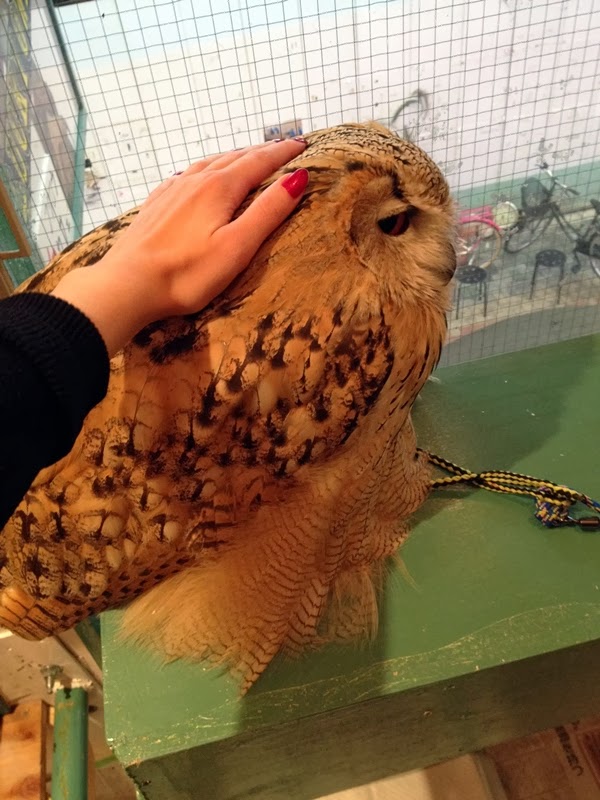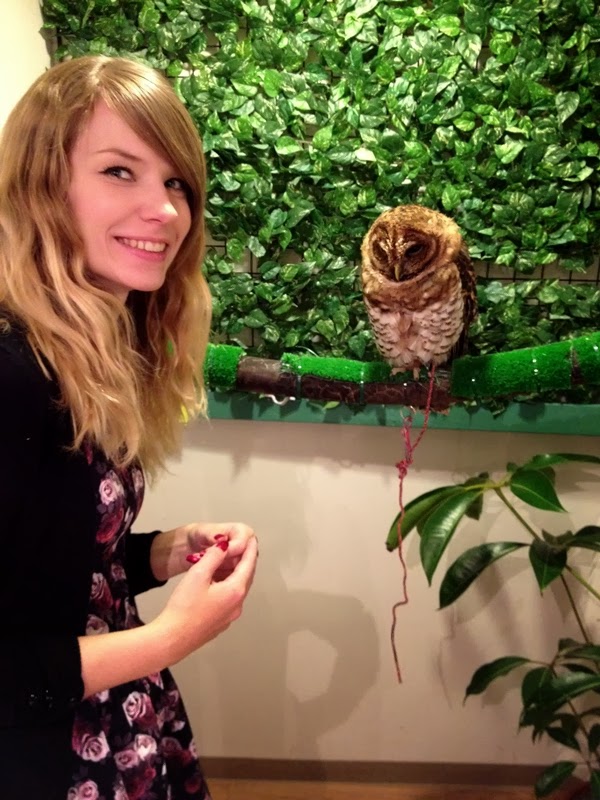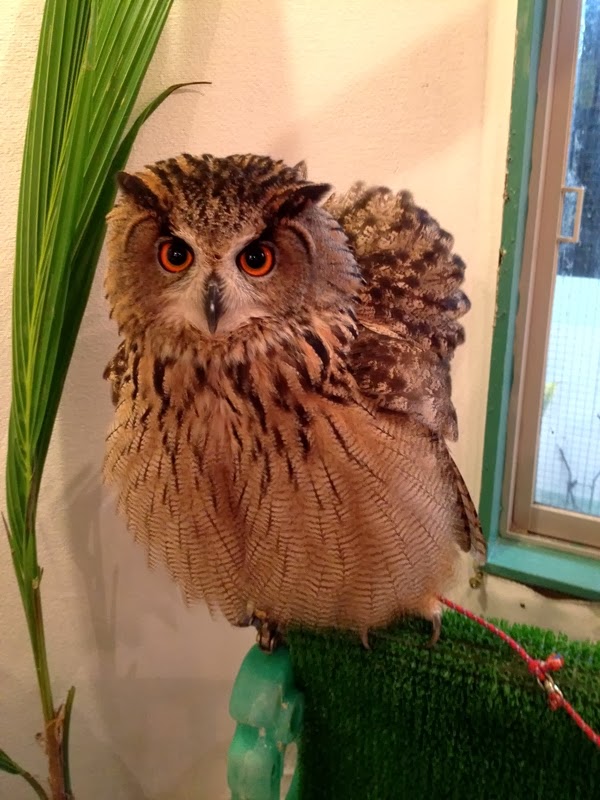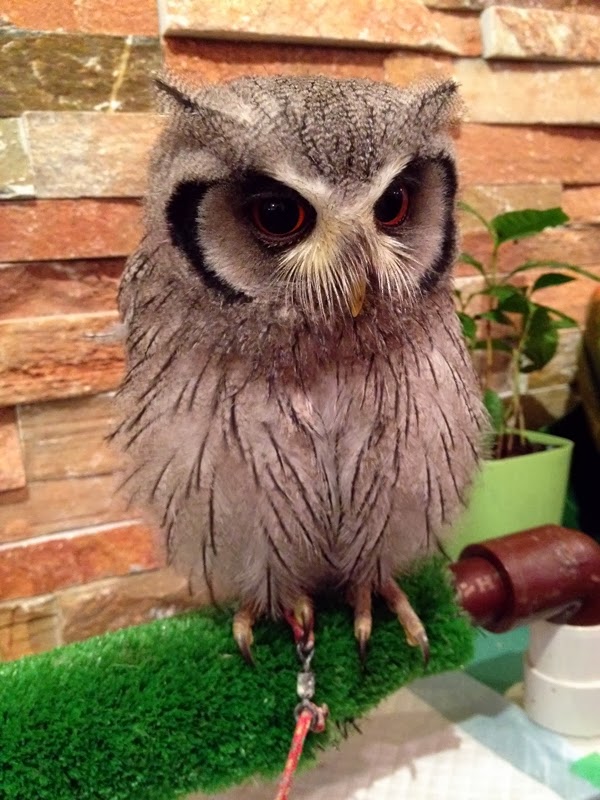 So beautiful. Of course i'm a bit sceptical about these kind of cafes, since the owls are tied down and random people can come and pet them. You could not pet all of them though, and we read that the switch the owl every couple of hours. So i hope that they have it alright.