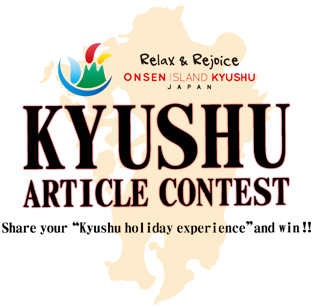 Let's get the Kyushu tour tickets by writing your blog of Kyushu trip.
I want to share this great contest "Kyushu Article Contest". Its open worldwide for foreign visitors. Its very easy to participate and the prizes are very good!! You just need to write an article about somewhere you recommend from Kyushu (Fukuoka, Saga, Nagasaki, Kumamoto, Oita, Miyazaki, Kagoshima).
Obs – you can submit in English, Korean or Chinese.
******* Prizes *********
(1)Gold Award・・・1 person will be selected, awarded with certificate and prize
Prize: Hotel accommodation and transportation voucher for Kyushu area for two persons
(2) Silver Award ・・・1 person will be selected, awarded with certificate and prize
Prize: Hotel accommodation voucher for Kyushu area
(3) Bronze Award・・・2person will be selected, awarded with certificate and prize
Prize: Local specialty products of Kyushu
For further information please check this website:
http://welcomekyushu.com/blogcontest/