The cheap, delicious, and hearty!
I will introduce "Ikkaku shokudo", which is so popular restaurant in Fukuoka.
The location is just a 15 minute walk to the national polity Akasaka district road from Tenjin.
It is located in the place where you get along from the main street.
This is the appearance.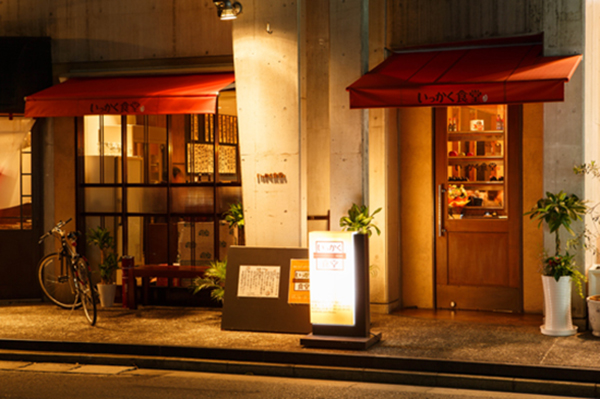 It is like a stylish cafe.
The atmosphere is easy to enter for a Woman and with beauty shop inside.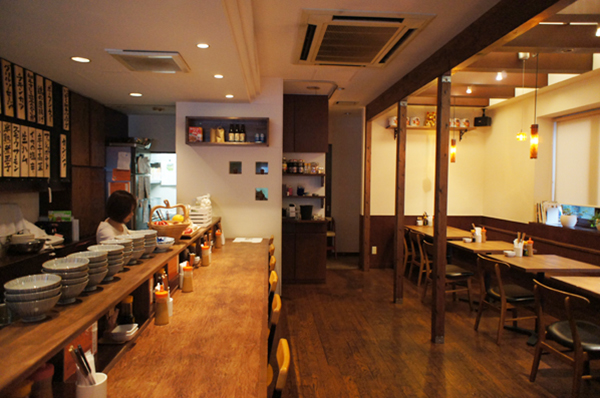 There are many foods on menu.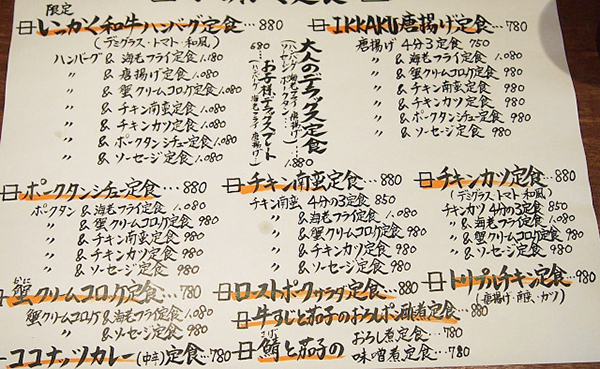 I think you would be wondering what to order that it is the first time!
So I tried to listen to the popular menu to the staff.
The most popular menu is "Wagyu hamburger corner", 100% Japanese beef (single is 880 yen, lunch set is 880 yen)
"fried chicken set meal" (single is 780 yen, lunch set is 780 yen) also tasts good!
Both are delicious! I can not decide! Hmmm! There was a really nice menu for me.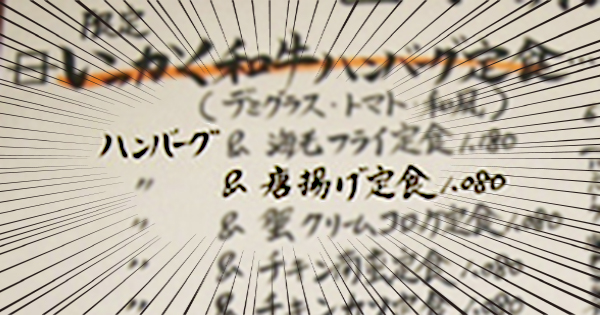 Hanbaku & fried chicken set! Let's eat the both!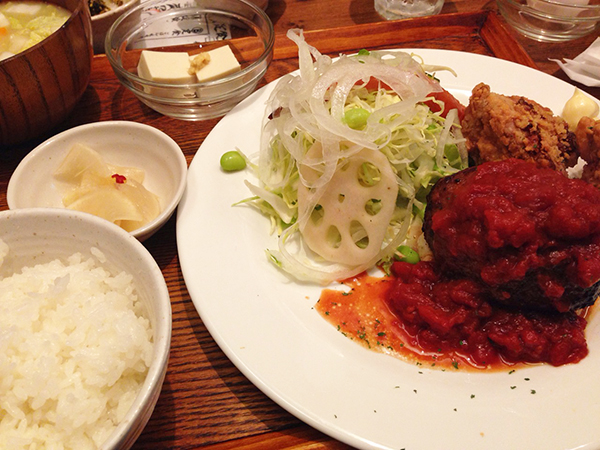 Taste is the best ever! Besides one more rice is free! ! Raw egg and pickle is all-you-can-eat!
Happy!! Delicious!!
It is a recommended cafeteria that I want to go when I am hungry.
☆Store Information☆
Ikkaku dining room