Have you ever been to you Dazaifu?
In Fukuoka, Dazaifu is one of the most famous tourist spot.
It is one of the places where you can feel Japanese culture.
This post is not in the introduction of Dazaifu, but
I will introduce how to go to Dazaifu from Tenjin by train.
When yo go to Dazaifu by train, the way is quite difficult because there is a transitions, so someone may get lost
I have summarized how to get the train to go to Dazaifu from Tenjin.
< Flow >
Nishitetsu Tenjin Station → Station → Futsukaichi Dazaifu Station
< Details>
Rate: Tenjin Station Dazaifu Station one way \ 360, round trip \720.
Timetable is here → http://www.nishitetsu.jp/train/
First of all, you can start from here Tenjin Station ( Nishitetsu Tenjin Station in )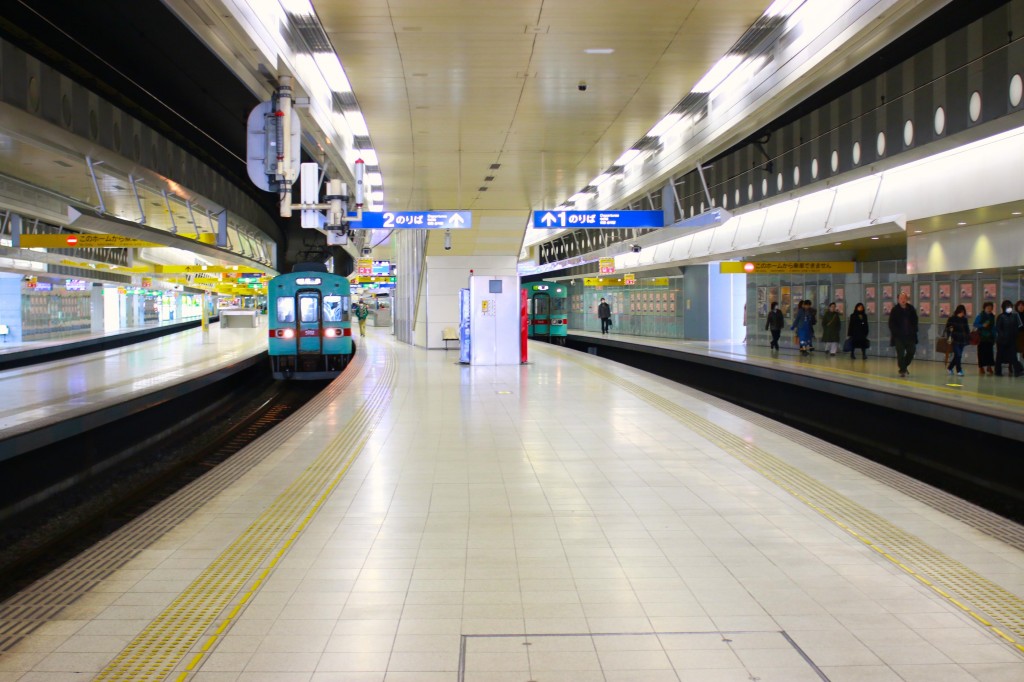 The person who take "express train" from Tenjin Station to Futsukaichi can get earlier.
※ You can also go by "normal" one.
Let's take the 2 from No. 1.
If you don't know, let's ask station staff.
Let's ask a question, "how can I go to Dazaifu?"
I was also I asked many times.
They will tell you very kindly.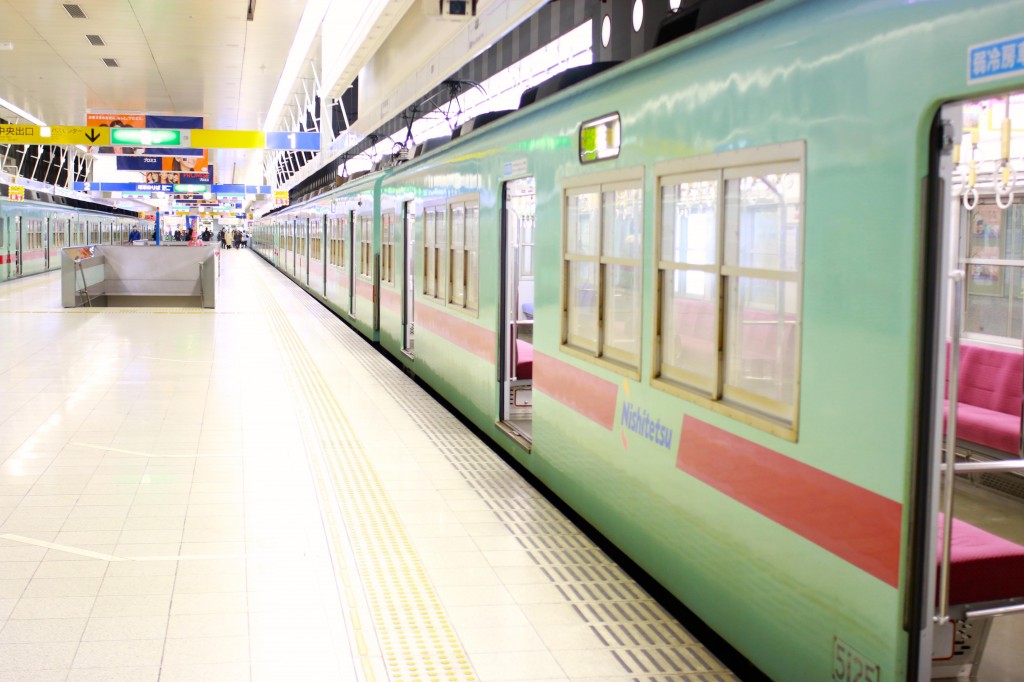 When you get on the train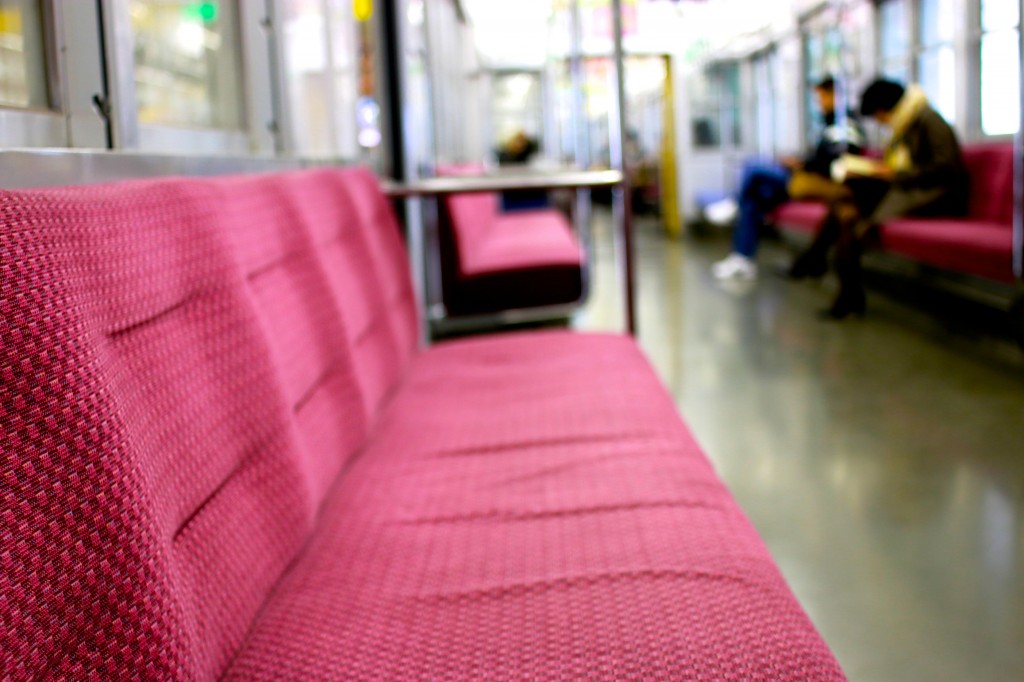 Before you get breath,
Let's get ready to prepare for transfer.
There is a bulletin board that the order of the route was placed on the first entrance once inside the train.
Look up above
Let's figure out where to get off.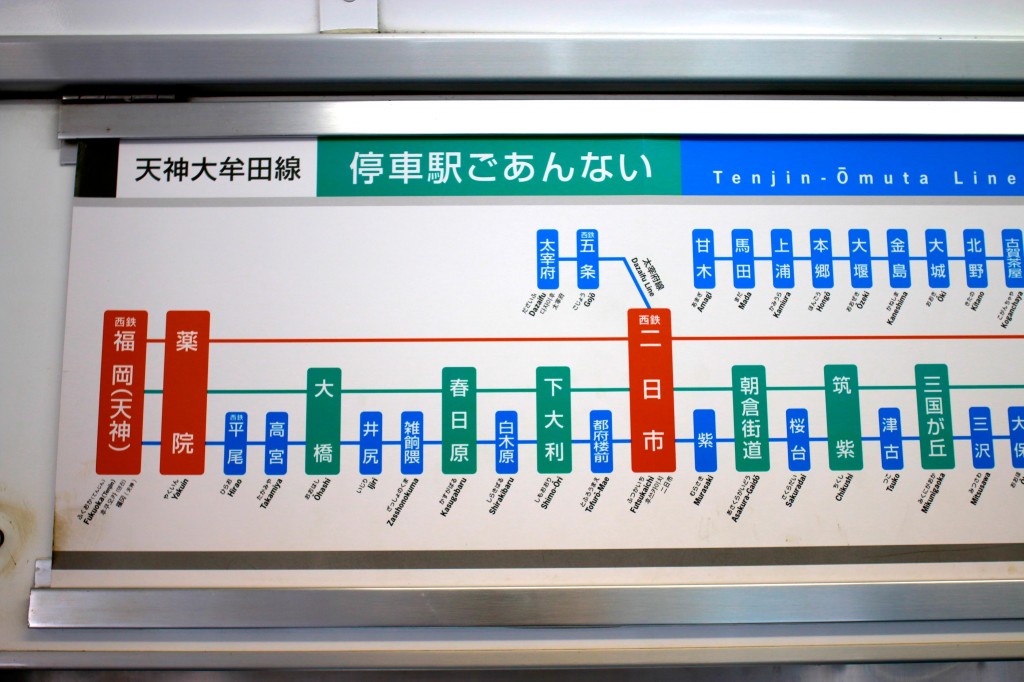 And as you can see
Transit is I'm required Dazaifu so that it Futsukaichi from side street.
Please be careful because ride past and well being dopey
Let's get down here you see.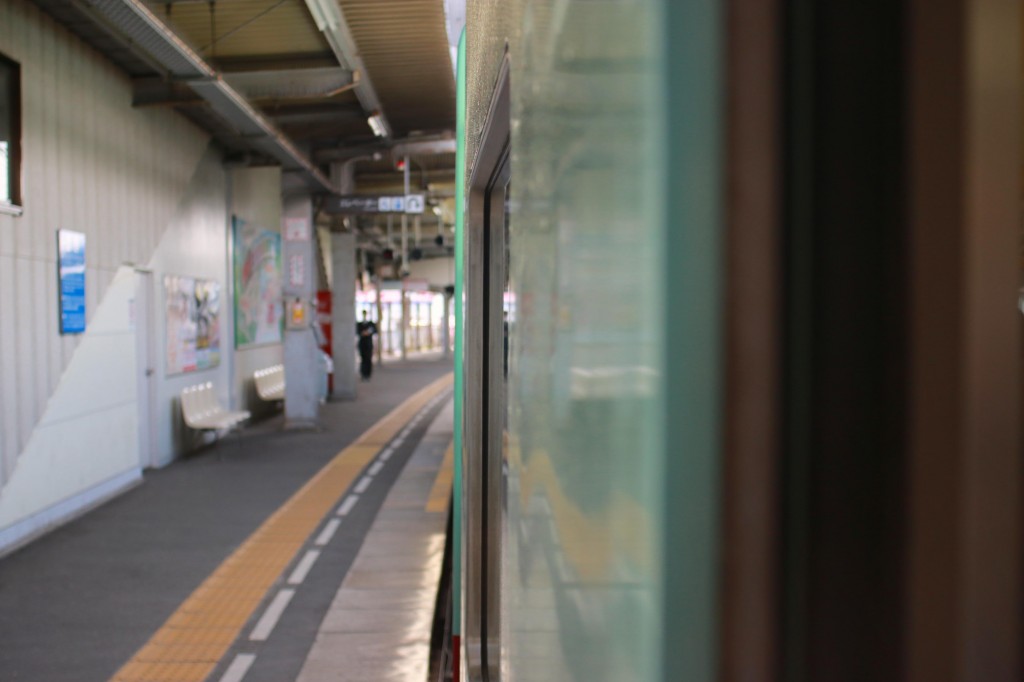 When you get off, you can transit along the bulletin board overhead.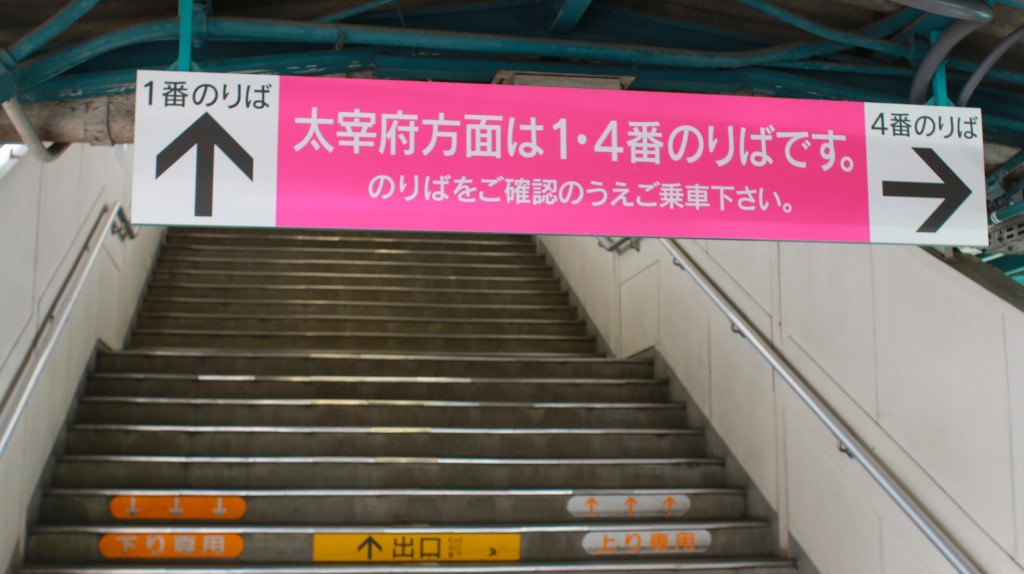 Walk toward No. 1, 4 bus stop.
You are close to almost goal.
After go along with straight line, you will arrive to Dazaifu Station.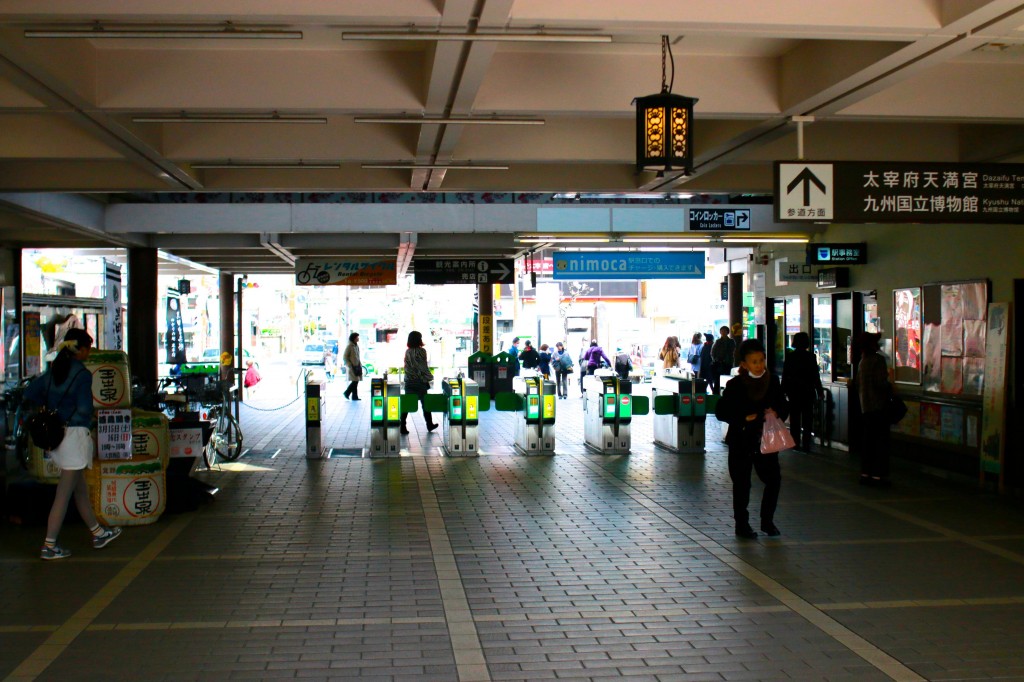 This is the goal here you see.
All, it was the way to Dazaifu.
The important thing is "Transfer" and "Ask immediately" to station staff when you get lost.
As you become more familiar, it becomes simple. Please enjoy Dazaifu!