Do you know halal food?
Halal food are foods, such as cereals vegetables and fish, milk, which should be produced in according to the manners and the law of Islam.
We are not familiar with halal food except for Islamic people.
But shops dealing with halal food in Fukuoka has increased in recent years.
In order to know the facts, I had to guide the shop where you can buy halal food with Sheriff from Egypt.
He is Sheriff.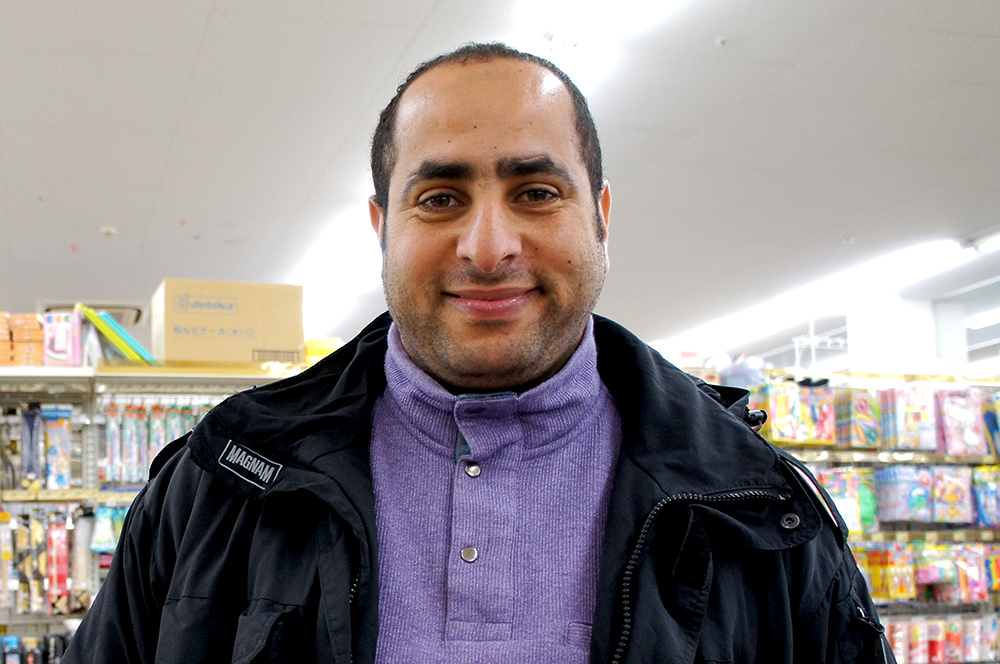 Mr. Sheriff, very kind gentleman, is a student who aims to engineer at Kyushu University.
This is a shop which Sheriff recommends.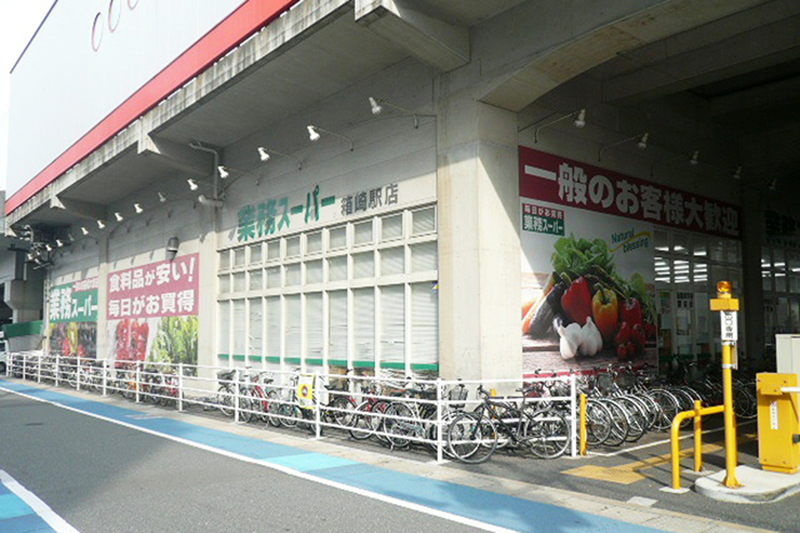 That's right! Commercial super at Hakozaki Station store!! What!?
Is it for business use super market?
I was surprised a little bit because I thought it's halal food shop.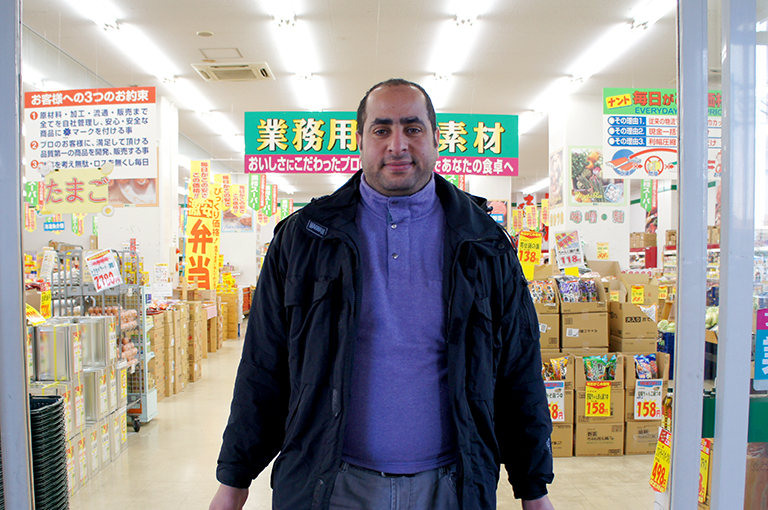 Sheriff is waiting in front of the commercial super.
All right, with expectations for this super market which hopelly stocked with halal food,
The food introduced first,…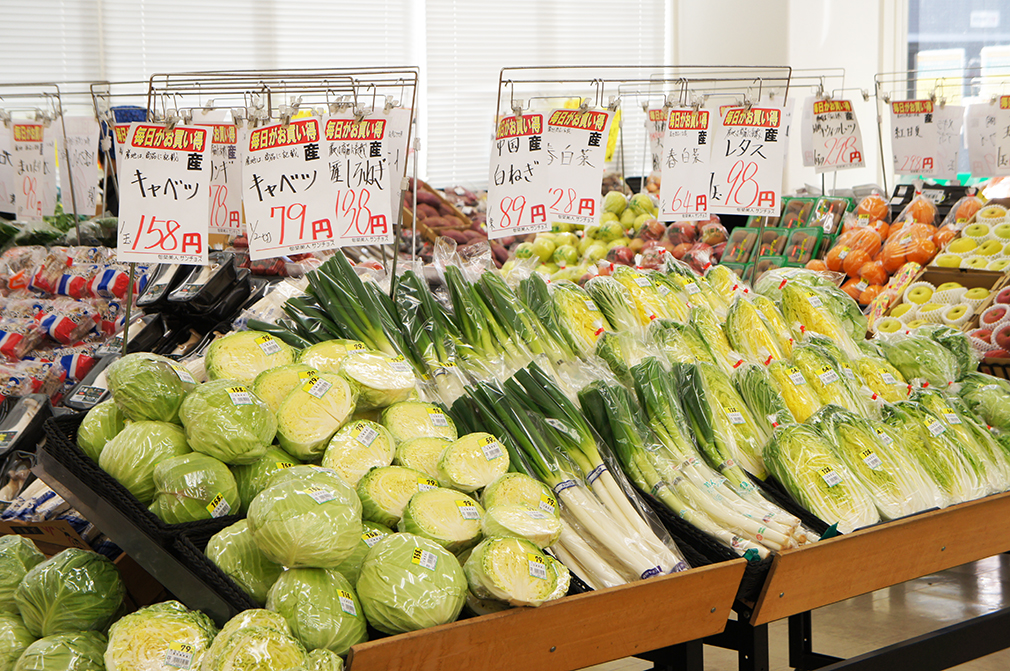 Vegetables! One more, Vegetables!!!
That's right. Certainly, vegetables is halal food.
Be continued,,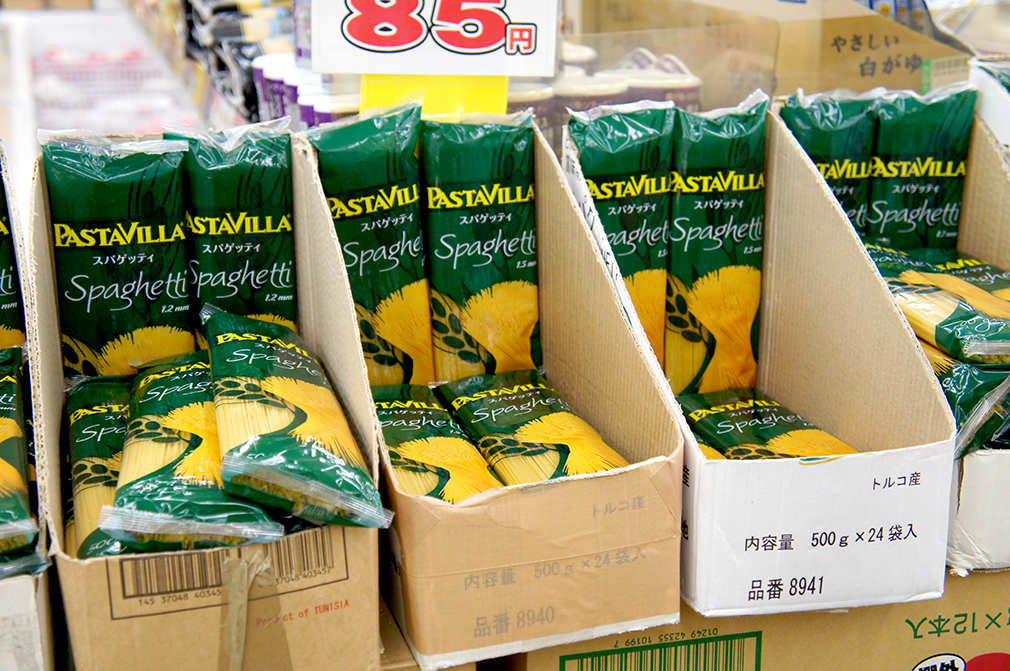 Pastor!!
Yeah, yeah, for sure!? Please introduce halal like more!!
Pastor is the food which Islam people normally have.
But it is lucky. When I thought, I can find the halal food Guide Mark.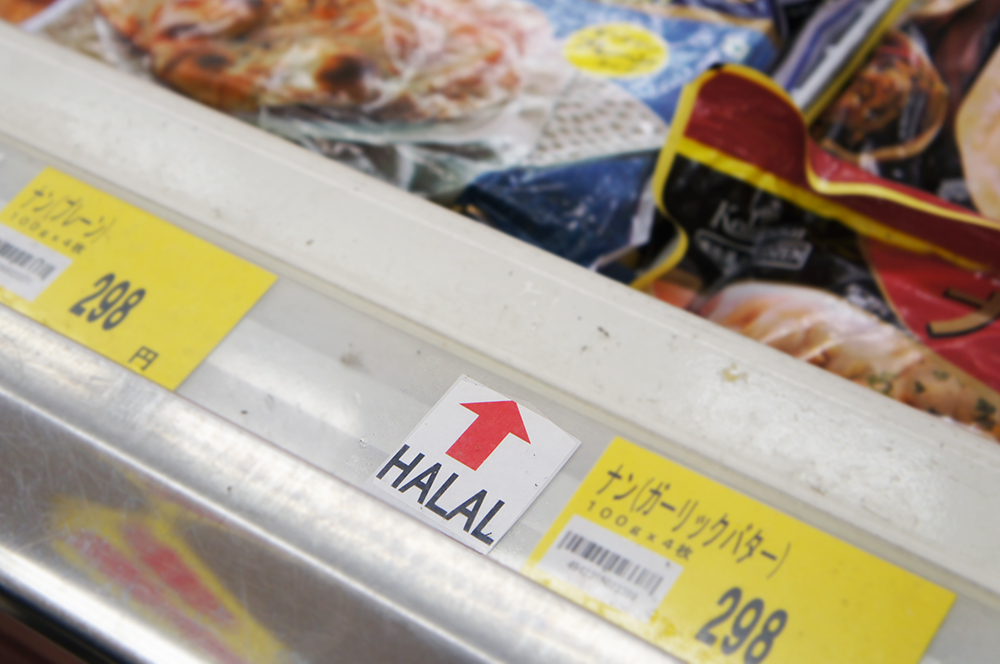 Come now! Sheriff! I do wanted to introduce this kind of!
When I asked the mark to the shop staff, this halal information began about a month ago.
People of Islam has been increasing in Japan.
This halal mark help Islam people including Sheriff, because some of them can not read Japanese.
Let Sheriff introduce "halal food BEST3".
No.3 Halal product is…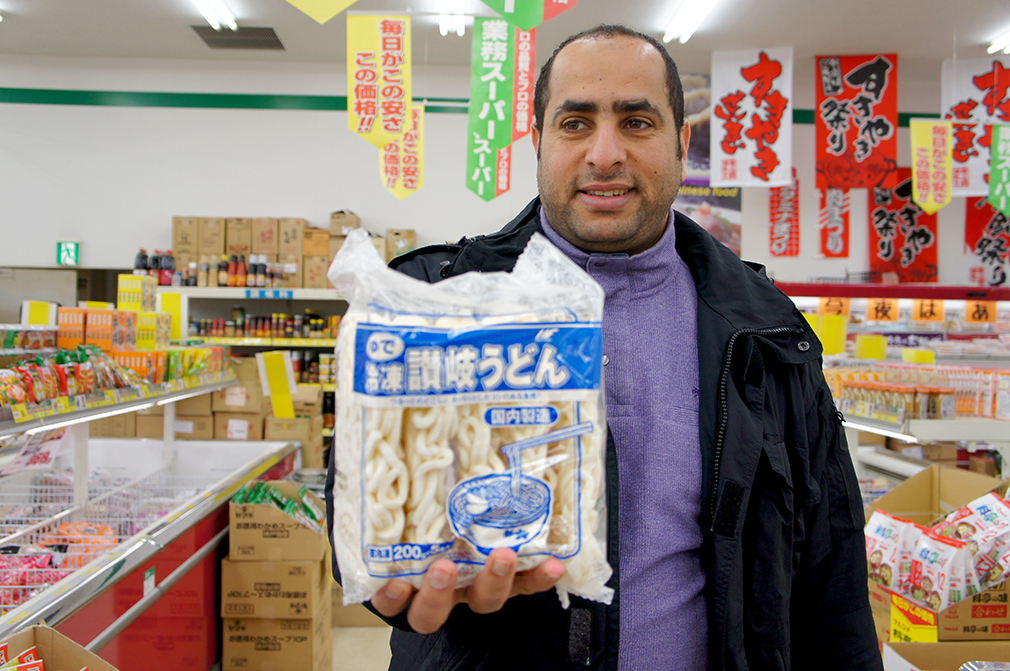 Sanuki udon, Lol!! This is the Japanese food!!
Well, Nope, if he says halal food.
And, No.2 is…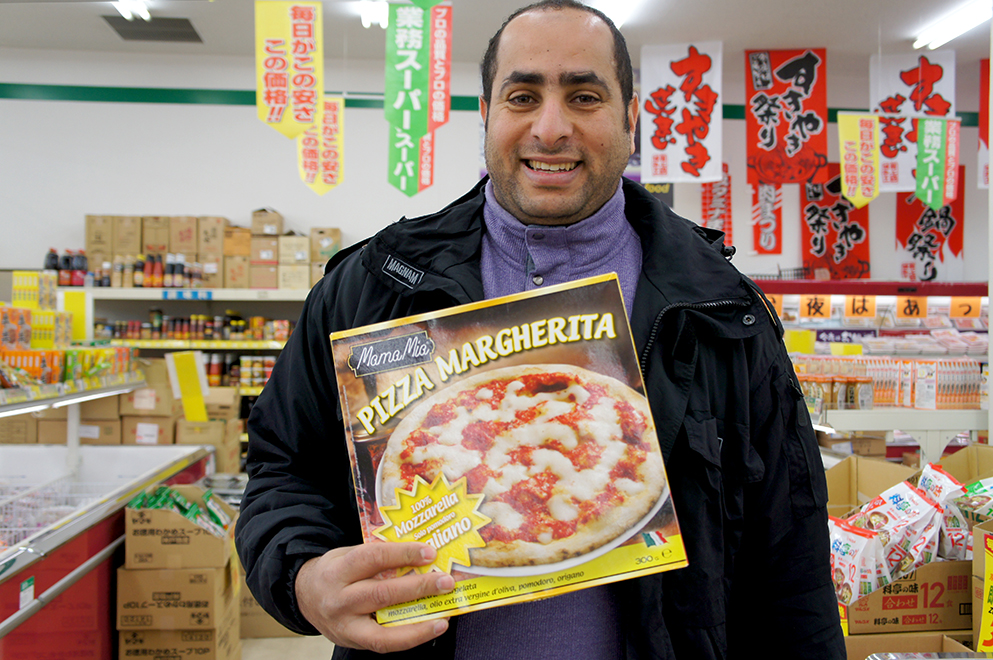 Pizza!!!
Italian food!!
Well, it is going to be halal food because Muslim can eat.
And, The No.1 Sheriff's recommended halal food is…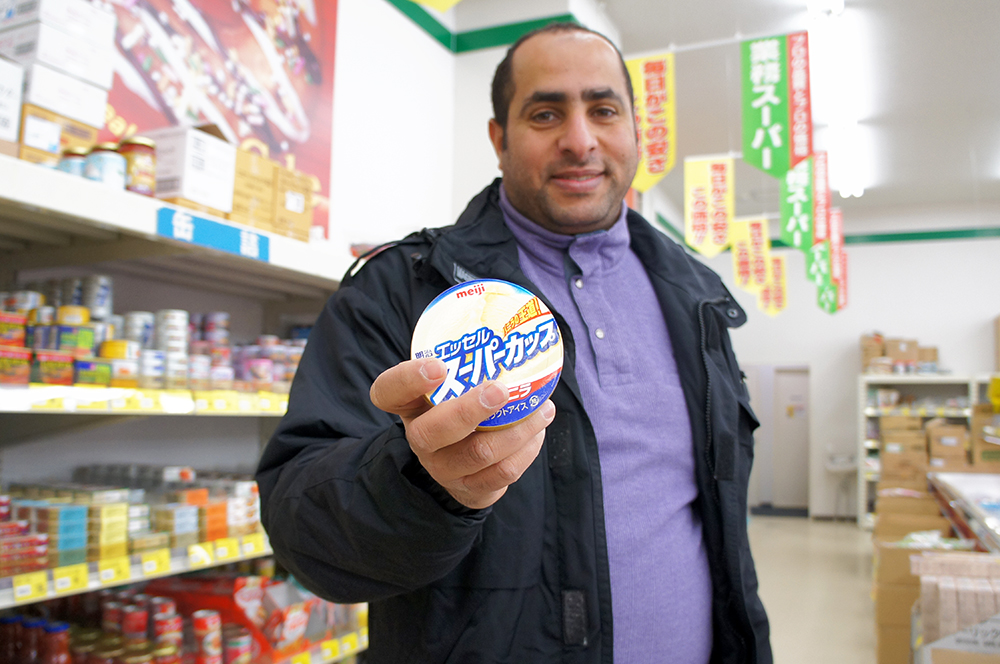 Huh? ? Laughs.
Super Cup lol
What ice cream…
Sheriff,,,
Is this the No.1 halal food which you recommended?? Is it the Super Cup??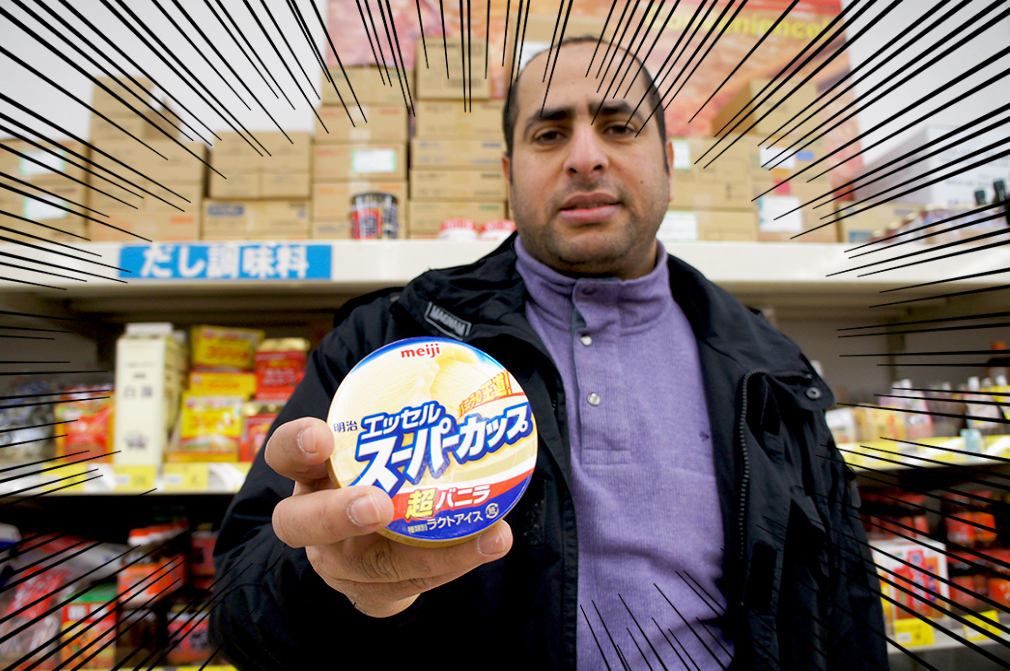 I know! Ice cream is the best!!
Super Cup is a big favorite of mine!!
Yes, that's right.
When you hear halal food, you may feel like a special food.
However, by no means such a thing, halal food is the generic name of the foods.
What we are usually having also included in Halal food.
I was able to get more familiar with halal food. Thanks to Sheriff!!!!