Title

FUKUOKA World Stadium Festival 2015

Dates&Time

Day1:September 5 (Sat) 10:00 a.m. to 12:00 p.m
Day2:September 19(Sat)10:00 a.m to 12:00 p.m
Day3:October 3(Sat)13:30 p.m to
Day4:October 4(Sun) 12:00

Place

Day1:Reisen Park→Map http://qq1q.biz/nO89
Day2:Reisen Park→Map http://qq1q.biz/nO89
Day3:P.P.P(Sports Bar)→Map http://qq1q.biz/nO8i
Day5:LEVEL 5 STADIUM→Map http://qq1q.biz/nO8r

Organizer

Junior Chamber Intenational Fukuoka

Number

200

Fee

0 yen (Foreigners)
0 yen (Japanese)

Facebook
Join us, people who is interested in football or intercultural exchange. Junior Chamber International Fukuoka will hold "Fukuoka World Stadium Festival 2015"in Level 5 Stadium. 100 Fukuoka Citizens and 100 foreigners will join and liven up Level 5 Stadium.
Workshop of Kotaro Tokuda, the world champion of freestyle football, and many other events will be held (mini-soccer game and etc.) before the Avispa Fukuoka's home game.
After the Festival, off course, you can enjoy the game, Avispa Fukuoka vs Jeff United Chiba for free!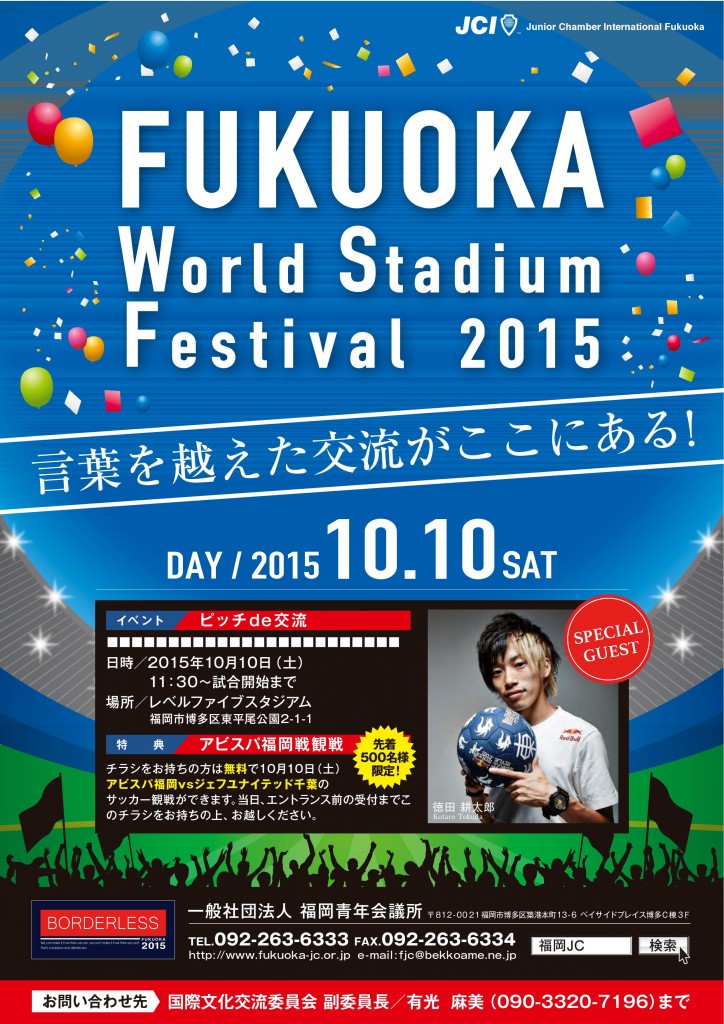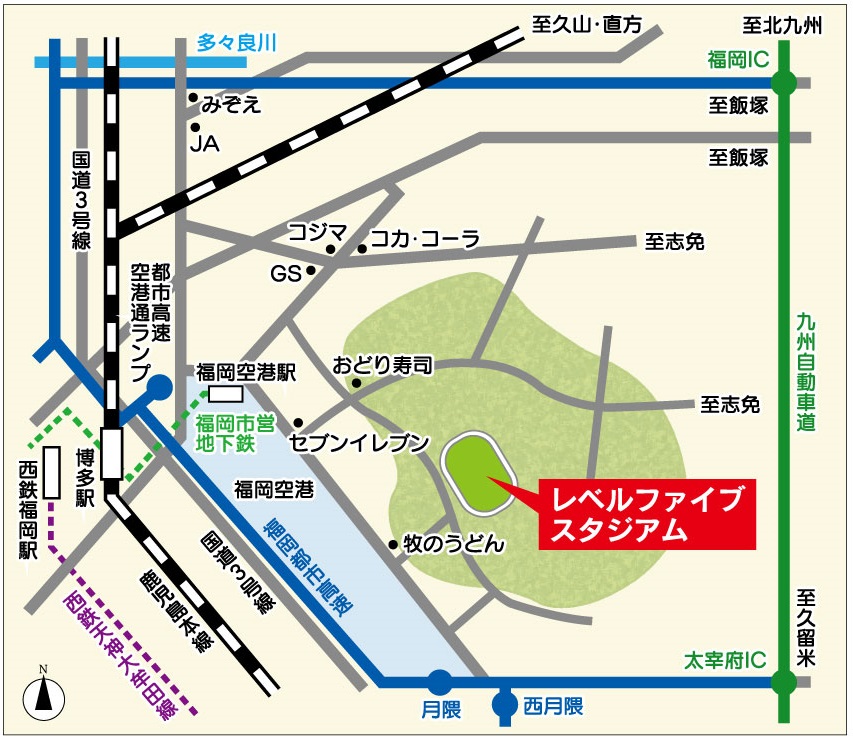 名称

FUKUOKA World Stadium Festival 2015

日時

September 5th 2015 Day1:September 5 (Sat) 10:00 a.m. to 12:00 p.m Day2:September 19(Sat)10:00 a.m to 12:00 p.m Day3:October 3(Sat)13:30 p.m to Day4:October 4(Sun) 12:00

参加費

0 yen (Foreigners) 0 yen (Japanese)

申込