How do you guys spend day off?
I'll be curious to know how every foreign students spend day off.
Let's take a look the Carlos's day off who came from Argentina.
In the spring of cheerful pleasant, Carlos was in Tenjin Central Park which located in the middle of Fukuoka city.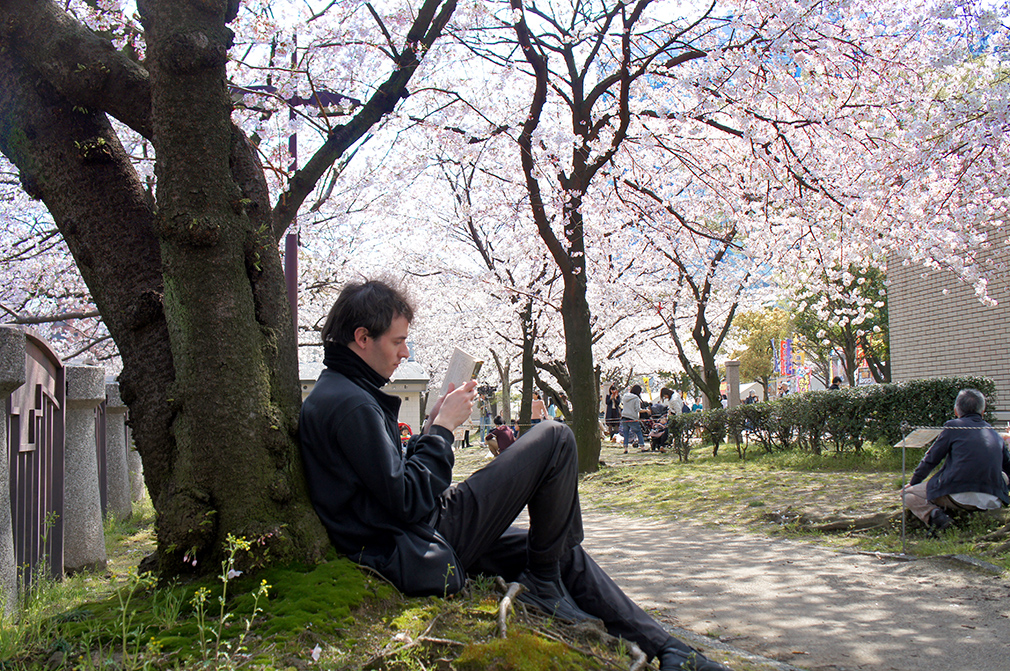 How cool Carlos who are reading under a cherry tree.
Carlos, what's up?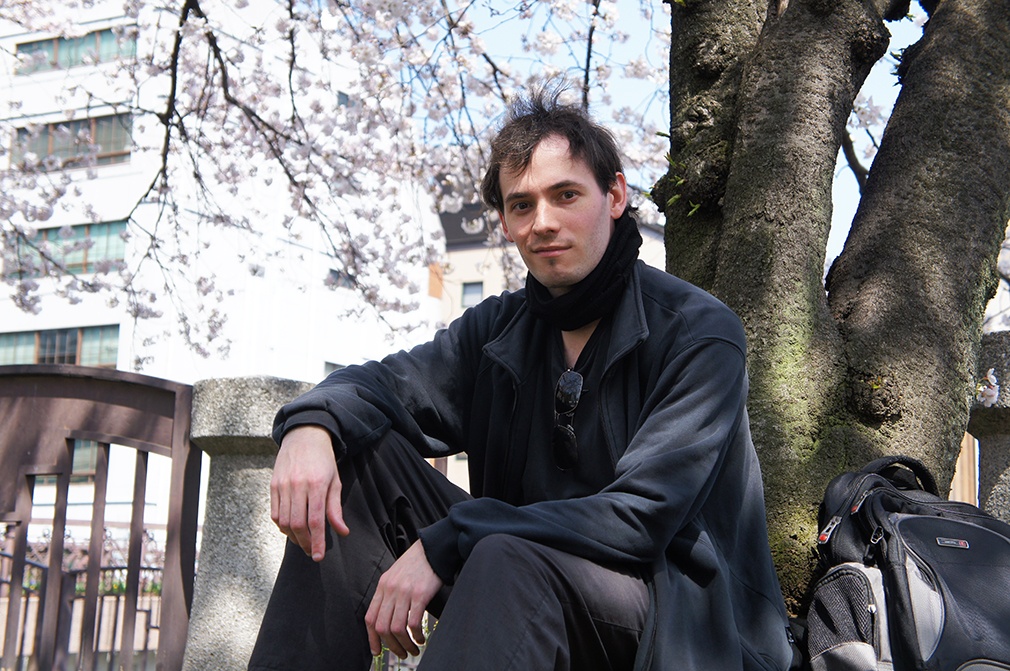 Oh, he looks good with cherry blossoms.
After he have read a book, and decided to explore a little park.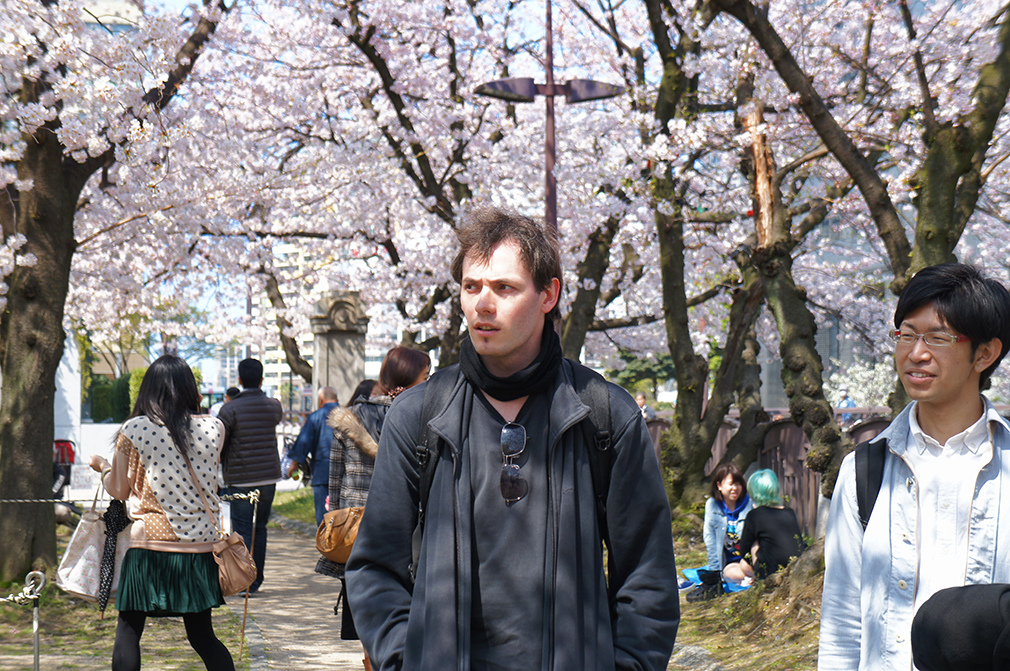 The park is full because it is the season of cherry blossoms.
In opening side-by-side, I wonder if there are some event today.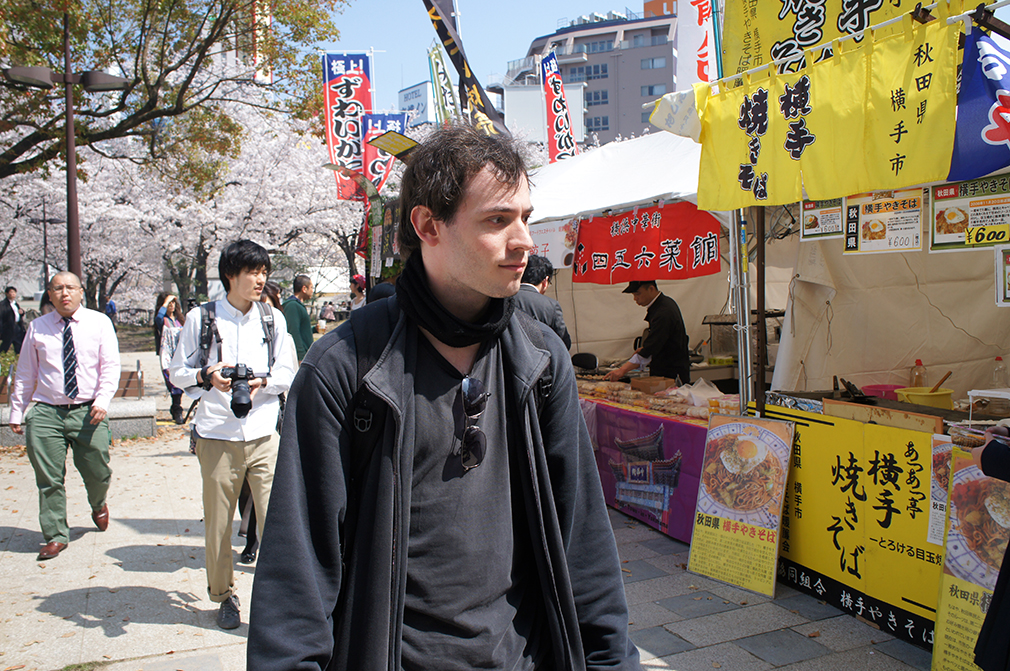 Carlos also curious of a lot of various dishes in Japan!
Hmmm, good smell, delicious!
I want to eat something, but I decided to my stomach with exercise because not reduced or stomach,,,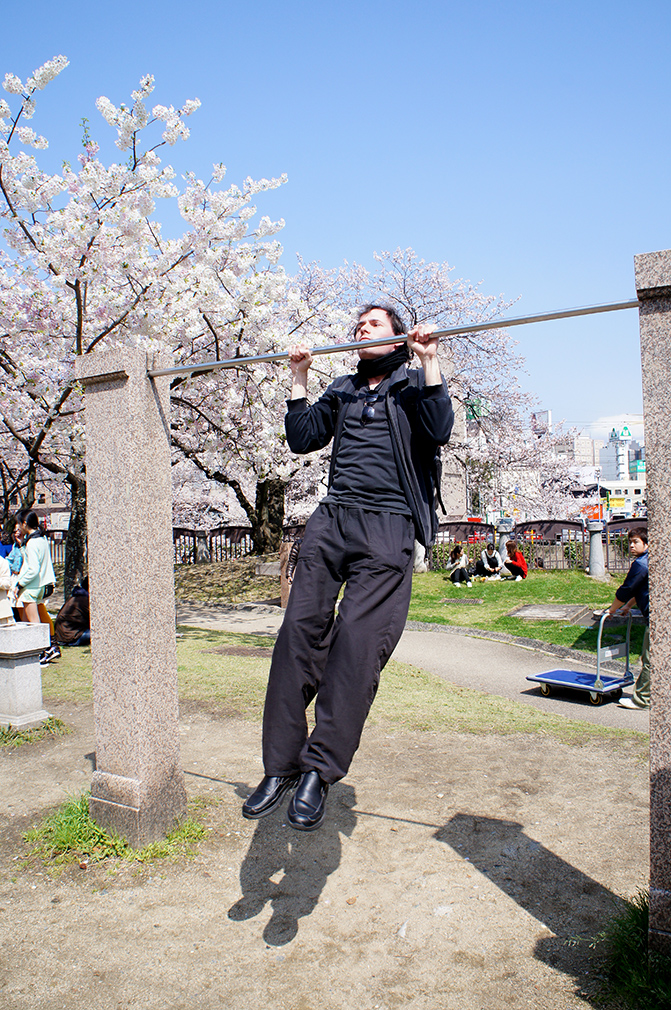 Yeah ~! High bar! ? (Laughs)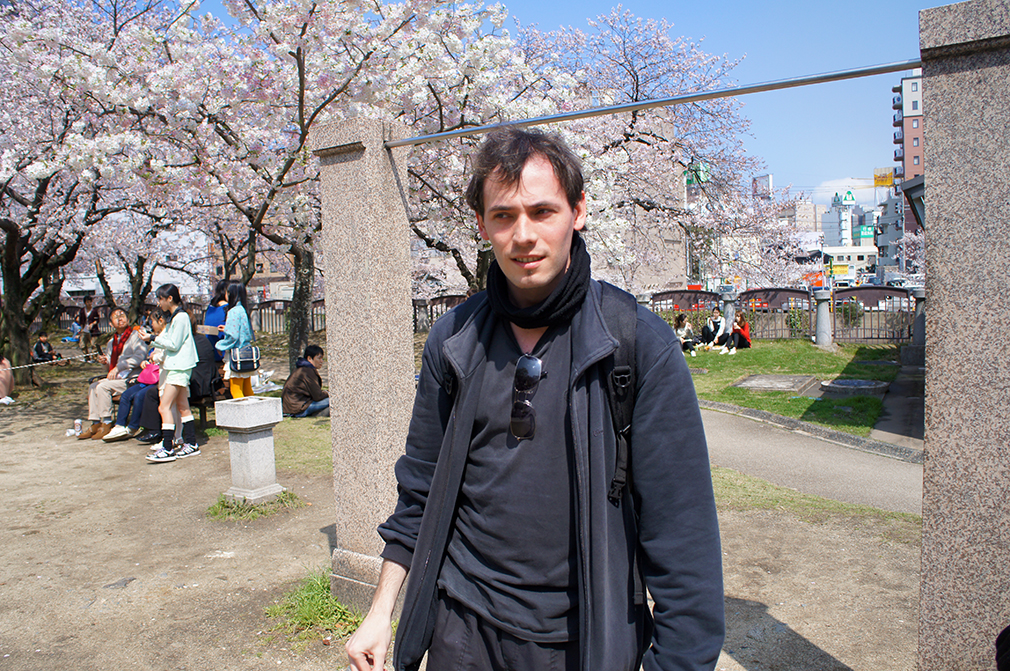 He does not feel hungry.
Of course.
Then, he stopped the horizontal bar and headed for.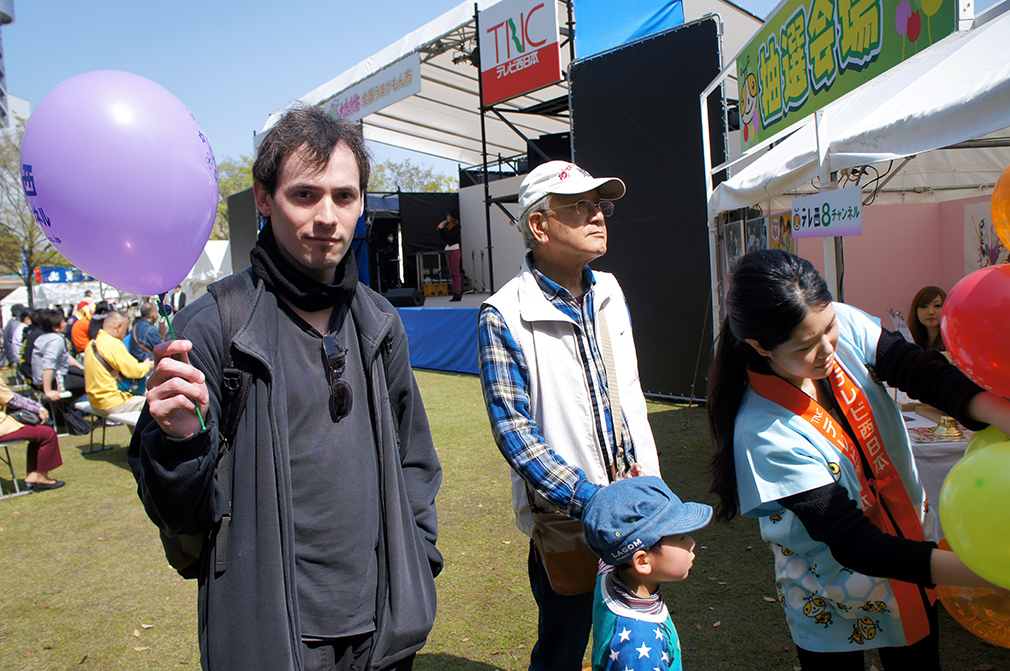 Carlos got a balloon and mixed children. He is playful.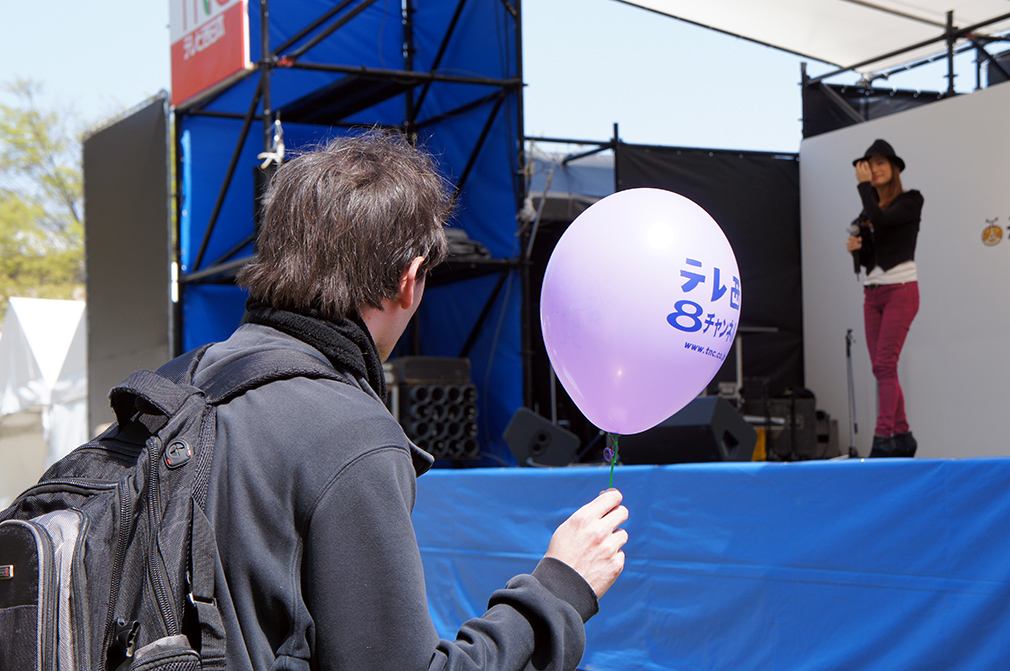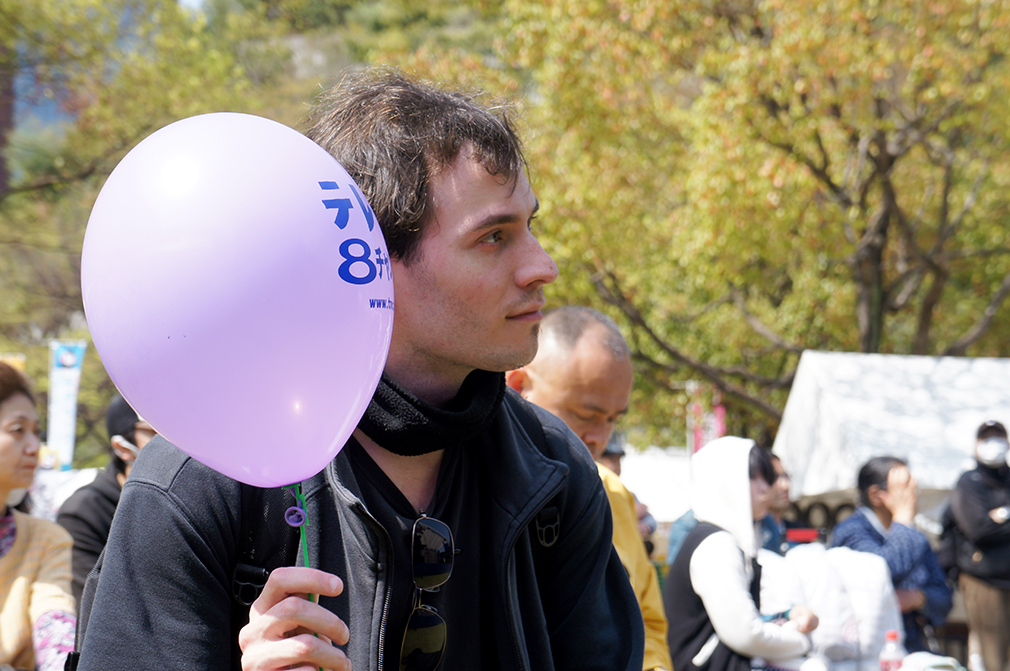 It is a voice is so touching.
He was infatuated with the singing voice. And there is also a balloon.
Carlos's charming.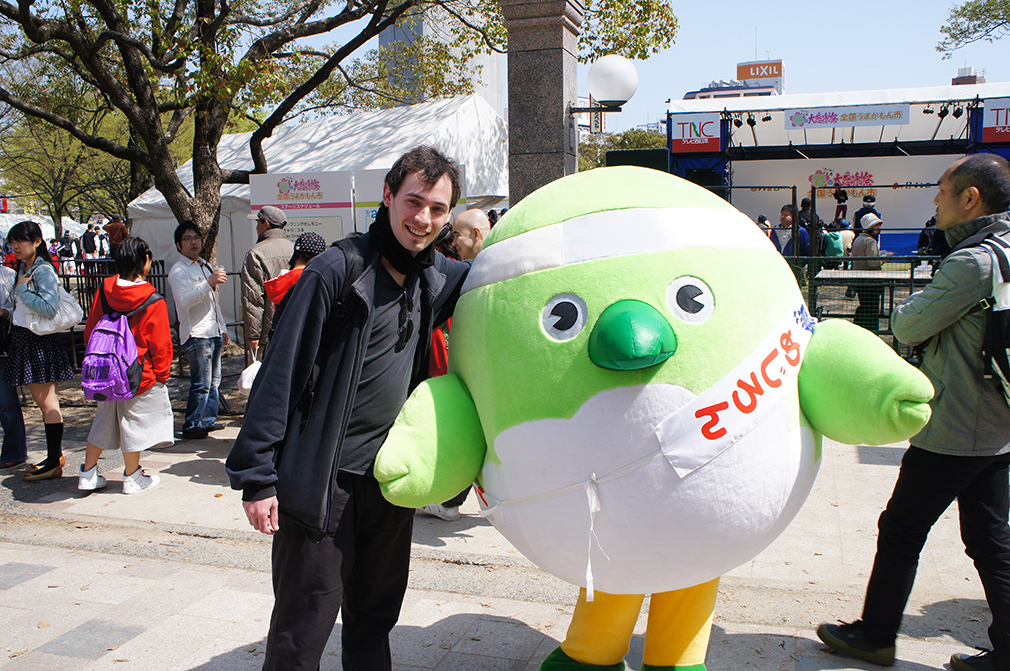 He made a photograph with character Mejiron loose.
Carlos also delighted.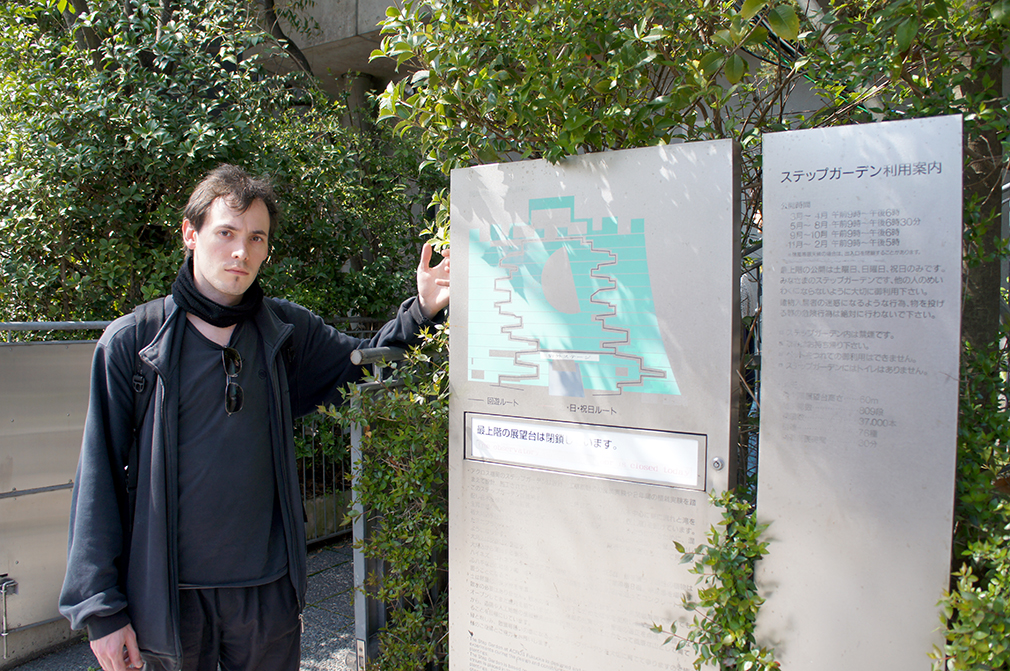 He headed for Across Fukuoka Tenjin adjacent to the park "Step Garden".
It is also known as the "Across the mountains".
It is not well known, but surprisingly its good view point.
When viewing at a distance across the mountain, the mountain looks like this.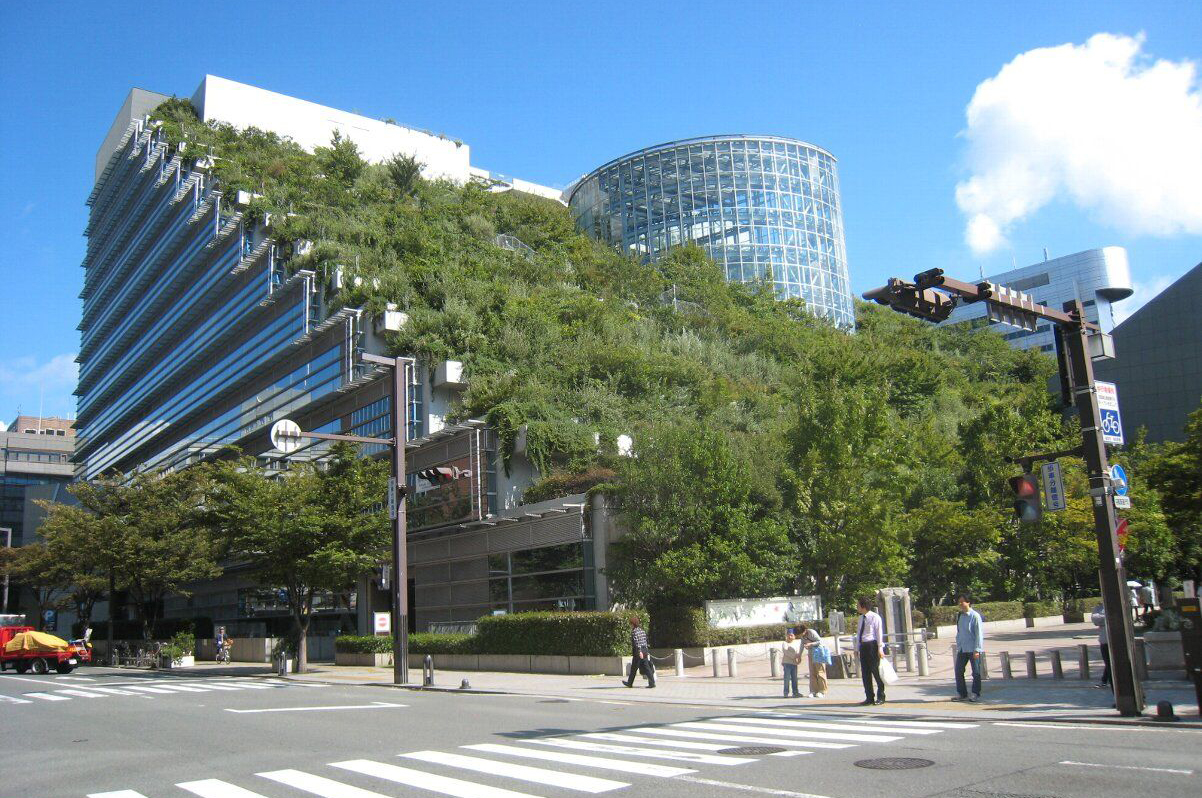 Half of the building is supposed to be something amazing, like forest, like a pile.
And, view from the top is a very spectacular.
When he got there, He had to climb.
There is no choice but to climb when it comes to mountain!
Gonna climb! Whoops! !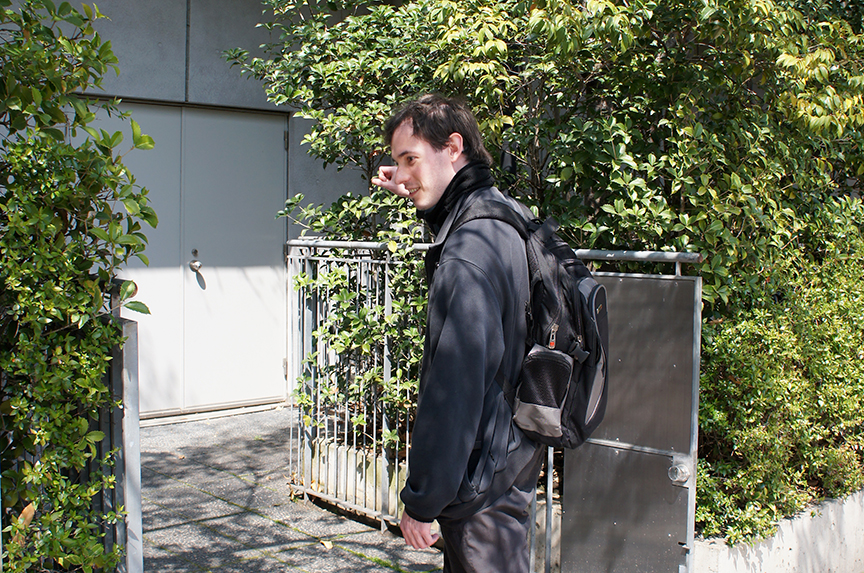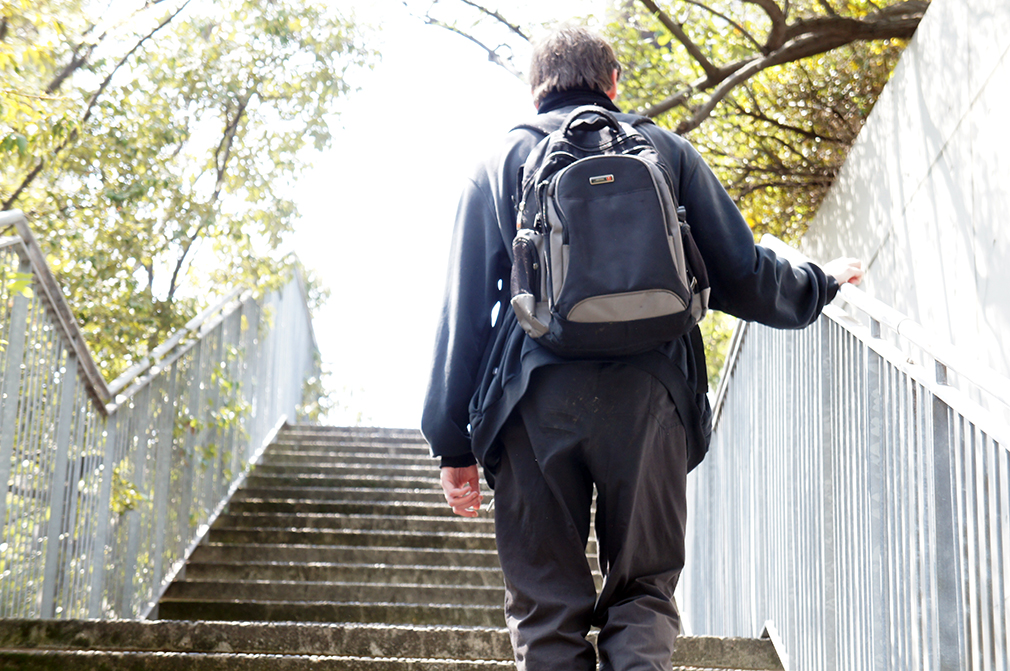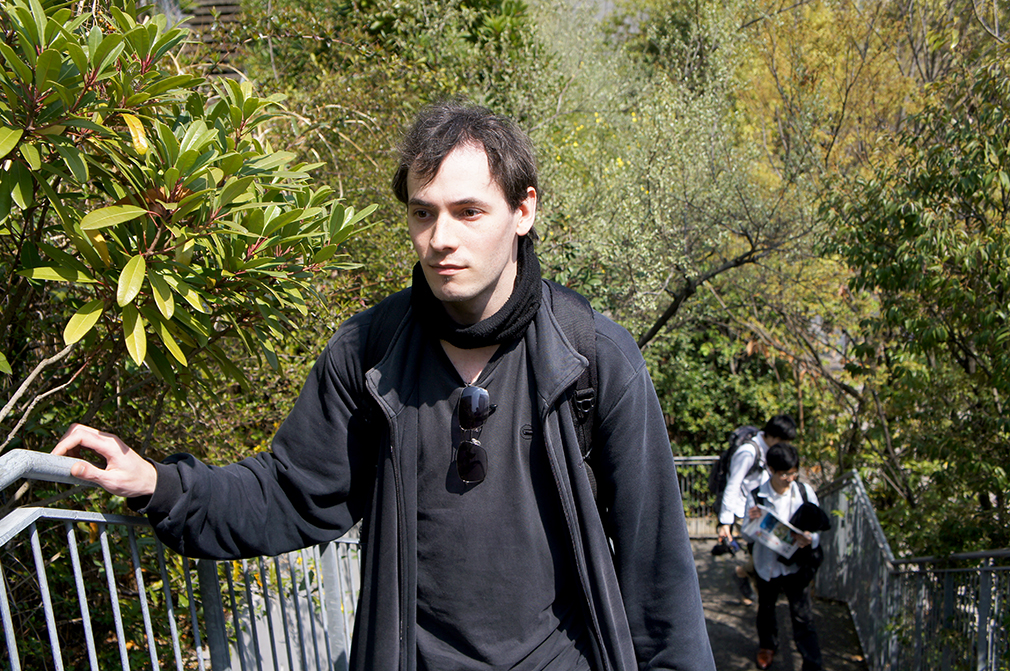 The climb this mountain, in the room!
Carlos climb in the face cool room, and room.
But,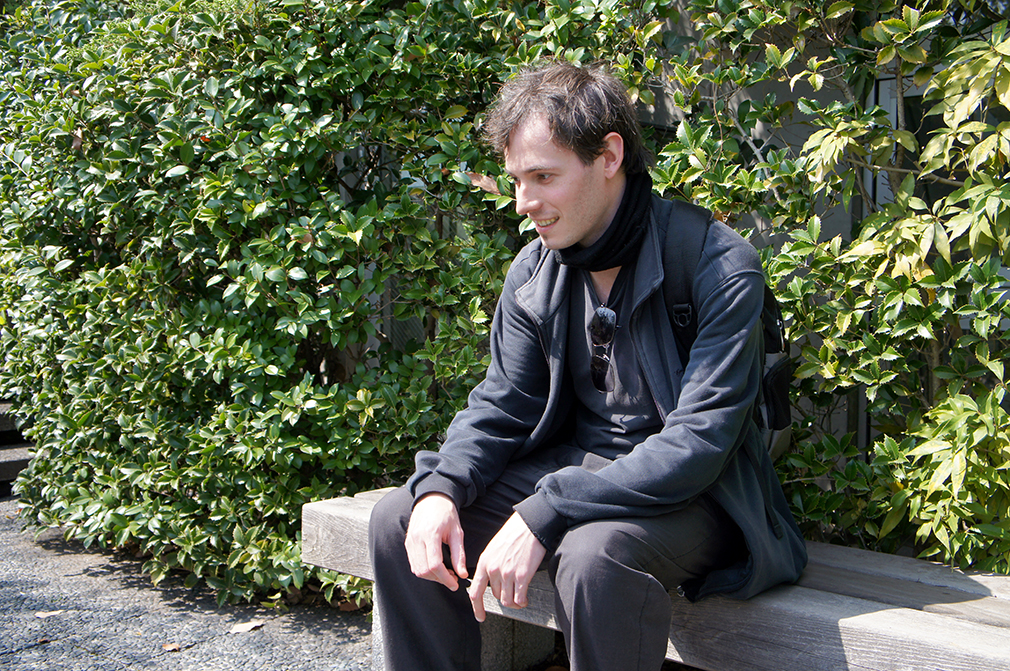 Break, So early!!
He need to make one more effort.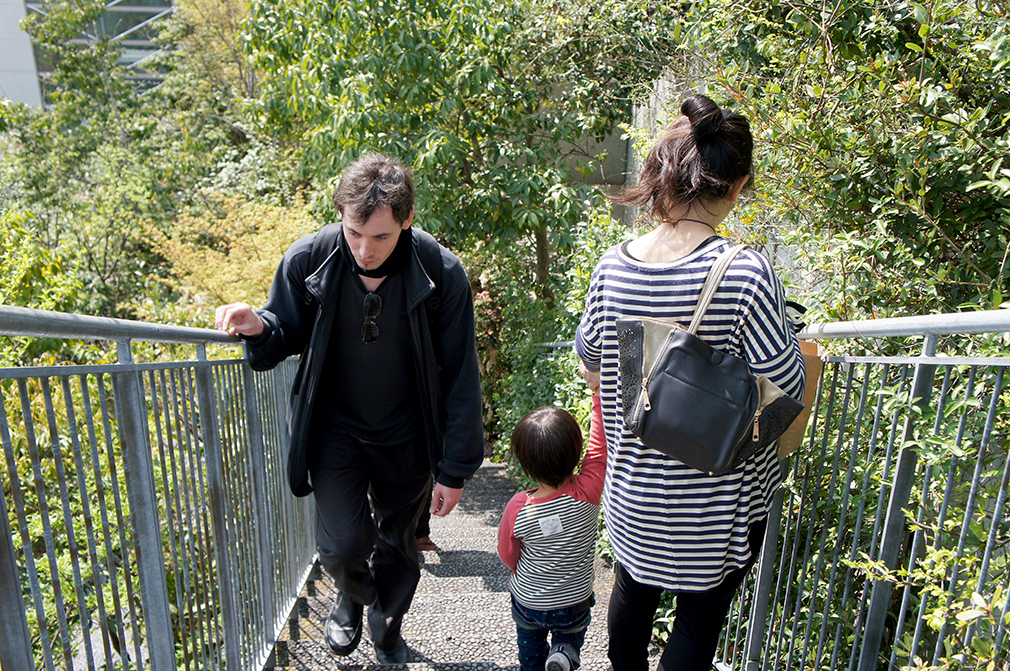 View is getting better and climbed along the mountain.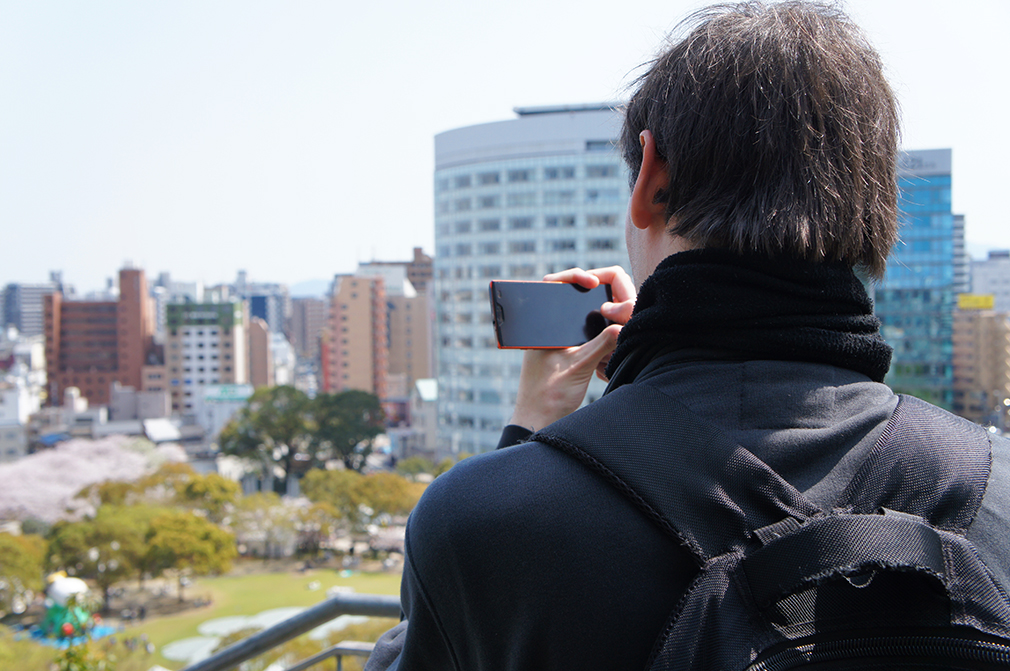 Carlos expects that the top of the mountain would be a great scenery.
Just a little more. Go for it!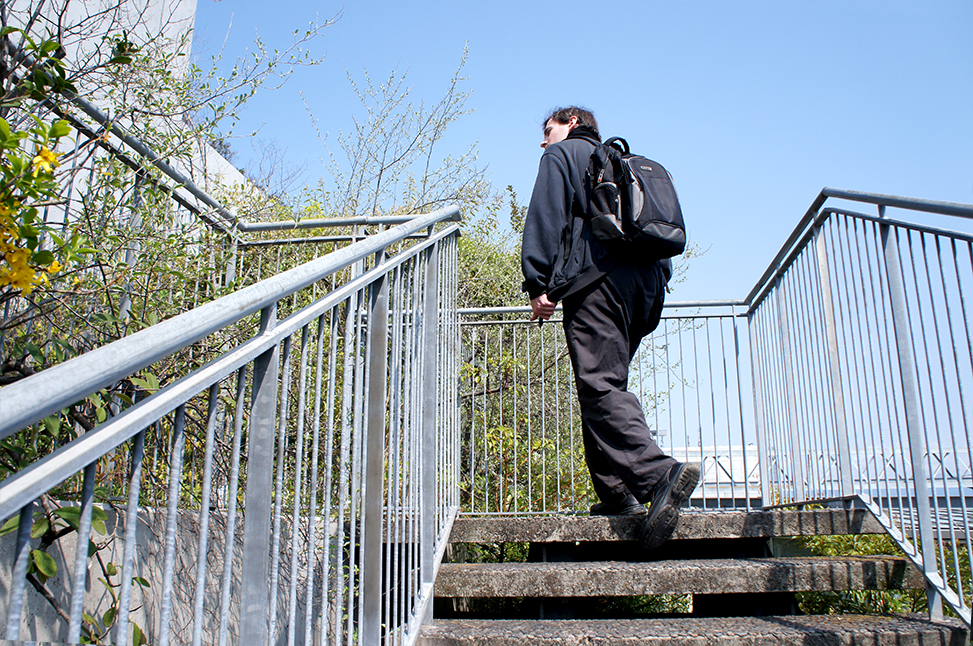 Is top gonna be soon!?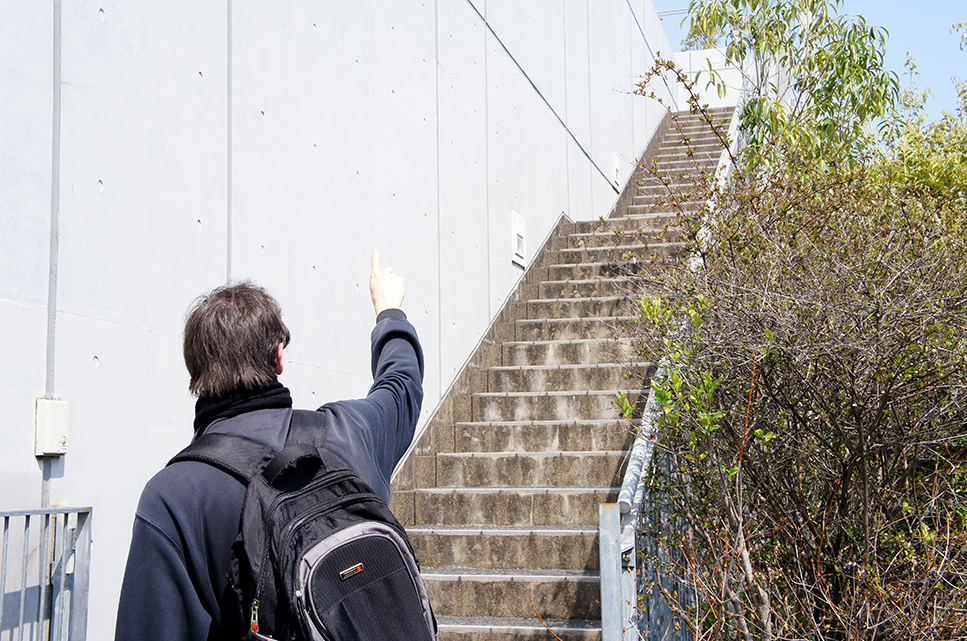 Here!!
There is the entrance to the top!!!!
Carlos's got excited!!
And, the next moment I thought,,,,
Eh! ? Rainy day,,,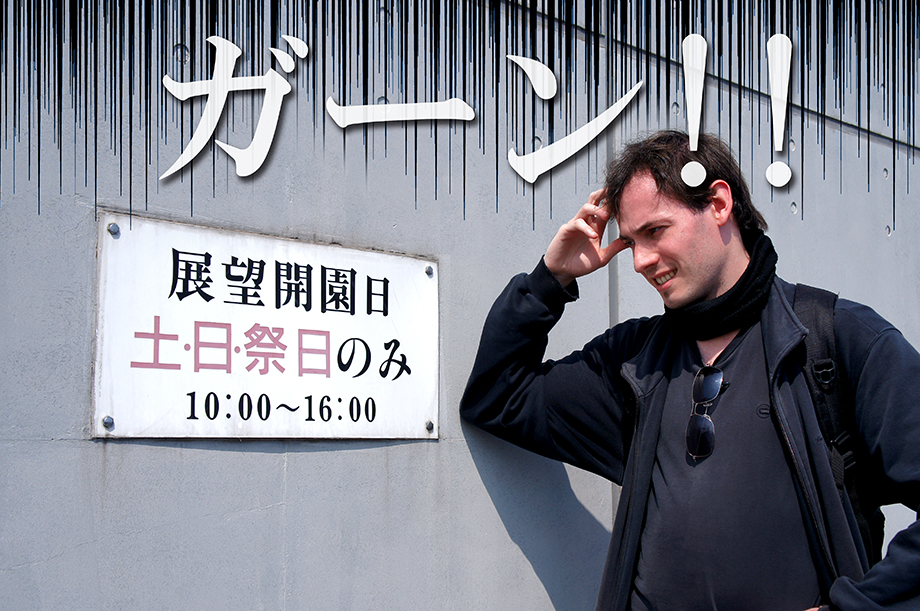 Today is a weekday. You just open weekends and public holidays only!!!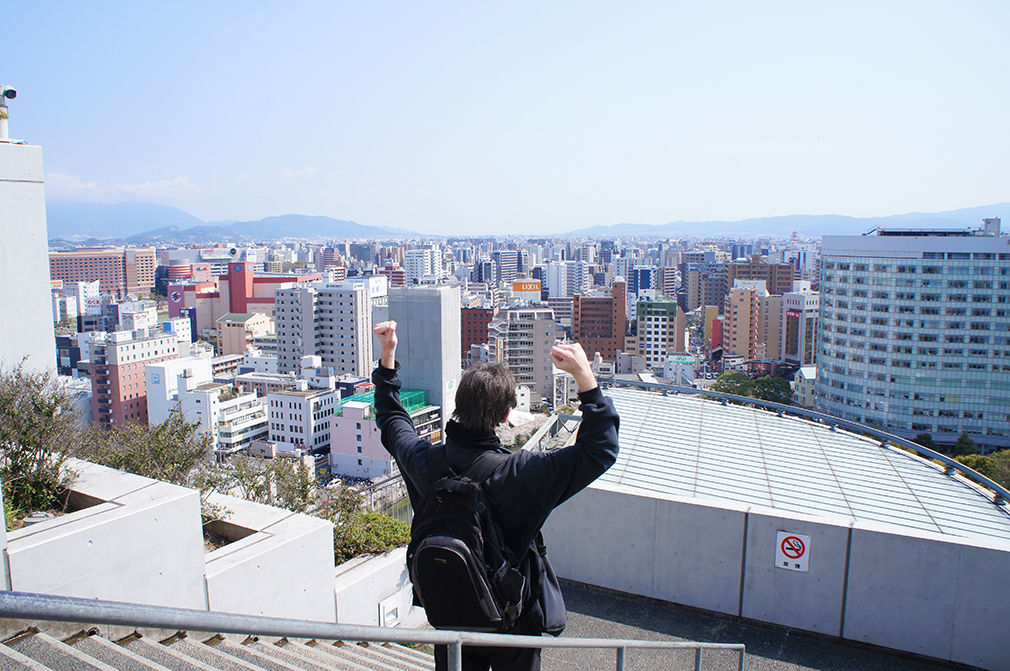 Oh!!!!
So frustrating, but I have a great view suffice here!!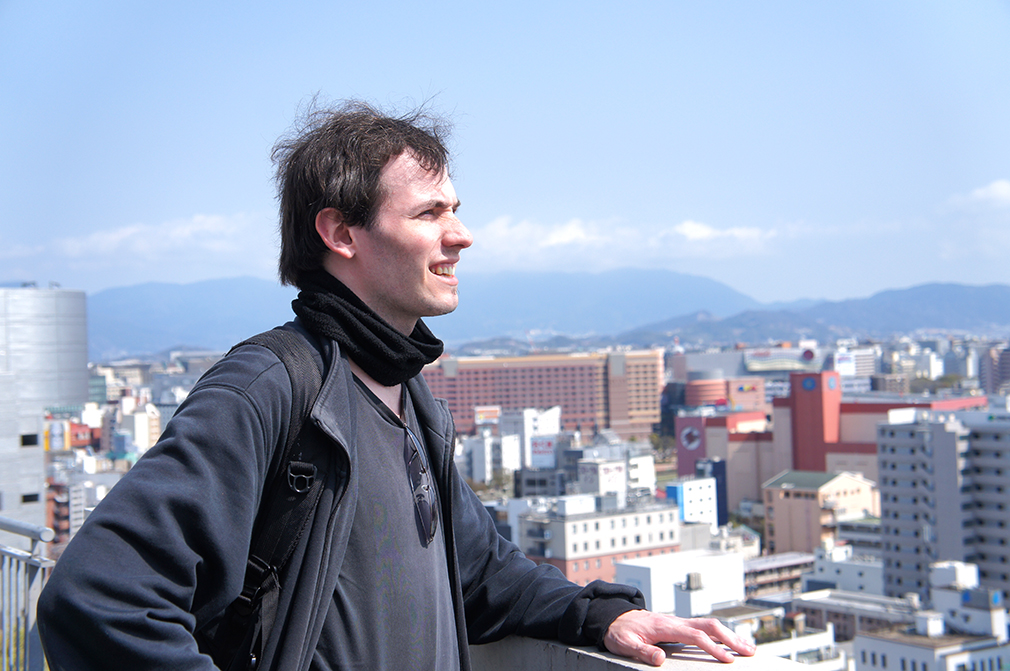 Feeling so good?
Fukuoka, feeling good?
Carlos is now more understand Fukuoka and like better.
Information
Tenjin Central Park
Fukuoka Tenjin 1-chome 3-46
Step Garden
Outlook Opening hours: Saturdays, Sundays, and holidays (10:00-16:00)